Presidential Field McConnell has linked his sister's pedophile and alien transport system ('SPAT') to the crash of a Sukhoi SuperJet 100 on May 9, 2012 and a Bombardier Dash-8 Q400 on February 12, 2009.
McConnell claims that his sister Kristine Marcy, transferred patented SPAT technologies – allegedly used to crash the Sukhoi and Bombardier aircraft – from the U.S. Department of Justice Prisoner and Alien Transport System to various defense contractors on the U.S. Federal Bridge Certification Authority (Contract Number: HSHQDC-06-D-00022).
http://www.ice.gov/doclib/foia/contracts/hshqdc06d00022hscetc09j00013northropgrumman.pdf

See # 1:
Abel Danger Mischief Makers - Mistress of the Revels - 'Man-In-The-Middle' Attacks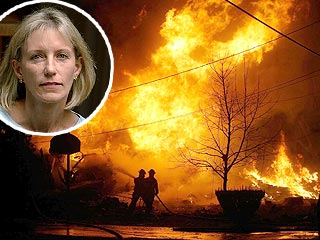 Captain Field McConnell has 23,000 hours of safe flying performed globally including 3750 hours of PIC in Airbus jets flown from North America (Northwest/Delta) and Eurasia ( Air Astana/Kazakhstan ). As the internet has democratized information, his Abel Danger Global Intelligence has privatized global intelligence. Abel Danger Global finds the timing of the Sukhoi Superjet event of 9 May to be significant as it pertains to the $9.3B transaction involving Warren Buffett and Bombardier.
In his capacity of Global Operations Director he has offered to meet with interested parties in Moscow during time frame 2-5 July, 2012 as per these reservations:
================================================
Reservation for MR Field McConnell
Confirmation Number:
90037235
Check-in:
Monday, July 2, 2012 (04:00 PM)
Check-out:
Thursday, July 5, 2012 (12:00 PM)
View hotel website
Modify or Cancel reservation Driving Directions
Maps & Transportation
Reservation Confirmation
Dear MR Field McConnell
,
We are pleased to confirm your reservation with Renaissance Hotels. Your journey with us begins today. Whether you're traveling for business or for pleasure, you can count on us to make sure your trip is full of wonderful new discoveries. Thanks for thinking of Renaissance Hotels and we'll see you soon.
Renaissance Moscow Monarch Centre Hotel
Planning Your Trip
Navigate the neighborhood with expert insider info.
Go Now
Book with Hertz: Save up to 35% and Earn 500 Rewards Points
Book Cars, Tours & More - get great rates on local tours and attractions
Reservation Details
Confirmation Number:
90037235
Your hotel:
Renaissance Moscow Monarch Centre Hotel
Check-in:
Monday, July 2, 2012 (04:00 PM)
Check-out:
Thursday, July 5, 2012 (12:00 PM)
Room type:
Corner Suite, Executive lounge access, 1 Bedroom Suite, 1 King, Corner room
Number of rooms:
1
Guests per room:
2
Guest name:
Field McConnell
Reservation confirmed:
Thursday, June 14, 2012 (00:10:00 GMT)
Guarantee method:
Credit card guarantee, Visa
Special request(s):
•Non-Smoking Room, Guaranteed•Low Floor Room, Request Noted
In the event that a similar meeting could take place in Washington DC during June, 2012, the trip to Moscow and Kazan may not be required. On 10 December, 2006, Captain McConnell reported the illegal modifications to Boeing jets called 'the Strangler's Suite'.
The written and 'face to face' warnings were received by FAA, FBI, USDoJ, Northwest Airlines, Boeing and Air Line Pilots Association International. To date, only Northwest Airlines and Boeing responded with supporting action. These subsequent incidents should have been prevented: Adam Air 574, Kenya Air 507, Speedbird 38, Colgan 3407, Turkish 1951, Air France 447, CF18 Lethbridge July, 2010, F18 Oceana, April, 2012 and Sukhoi Superject May, 2012.
Discussions have been concluded that will result in 100% content of www.abeldanger.net being available in English and Russian at two mirror websites:
www.abeldanger.ru
and
www.abeldangerglobal.ru
Presidential Mandate
Abel Danger