Presidential Field McConnell has linked the Ministry of Defence's RAF Northolt contract with Serco to a U.S. Federal Bridge man-in-the-middle attack on the Sukhoi Superjet 100 which crashed on May 9 in Indonesia.
McConnell claims MoD insiders wanted to eliminate any Sukhoi competition to Bombardier-based NetJets operations out of RAF Northolt and issued Serco agents in Moscow (Anna Chapman) and Jakarta with Federal Bridge authorities needed to set up the May 9 crash.
Prequel:
McConnell Links Anna Chapman Same-Sex Patent Lawyer to Serco Sukhoi SuperJet
McConnell further claims that the U.K. MoD wanted to eliminate the late Group Captain Tom Barrett, the former Station Commander of RAF Northolt, as a whistleblower to its NetJets black ops (Maddy McCann?) and issued Serco Northolt agents with Federal Bridge authority to set up the collision with a white transit van which killed Barrett on March 10, 2011.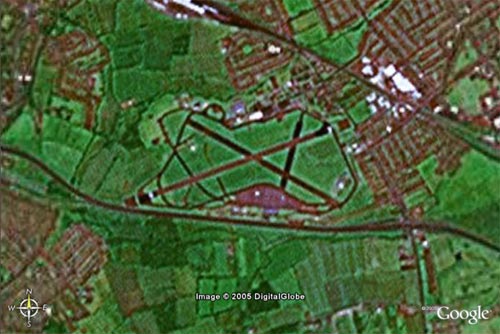 "Beawiharta/Reuters An Indonesian soldier was part of a team that hiked to the remote slope of a dormant volcano in West Java on Thursday where a demonstration airplane for a Russian-made jet crashed. By ANDREW E. KRAMER Published: May 10, 2012 .. The first post-Soviet civilian airliner designed in Russia's trouble-plagued aviation industry, the Sukhoi Superjet 100 had been amassing orders on a six-nation promotional tour through Asia. Just 21 minutes into a Wednesday afternoon demonstration flight, with aviation executives and journalists on board, it vanished from radar. Deep fog kept the plane's fate a mystery overnight, but its wreckage was eventually spotted along the slope of a steep ridge draped in jungle growth in West Java. Photographs showed a brown gash in the ridge and a cascade of debris. Moments before the crash, for reasons as yet unknown, the pilot requested to descend to 6,000 feet from 10,000 feet. Investigators are faced with determining whether to blame mechanical problems for the disaster — which would be a deep blow to Russia's hopes of seizing part of the lucrative international aviation market — or human error. A deputy Russian prime minister, Dmitry Rogozin, said the aircraft was working "impeccably" before the crash and suggested that "the human factor" — a reference to pilot error or a mistake by ground controllers — was likely to blame. Russian authorities often blame crashes on pilot error, even before the results of an investigation."

"Serco awarded contracts for support services to the UK's Royal Air Force and Naval Air Command Date : 25 January 2012 Serco Group plc (Serco), the international service company, announces that it has been awarded a number of contracts providing a range of operational support, engineering and training services, known as Multi-Activity Contracts (MACs). The contracts to the UK's Royal Air Force (RAF) and Naval Air Command have a combined total potential value to Serco of £130m. Serco has successfully rebid its RAF Northolt MAC, providing aviation and engineering facilities and logistics support at this major RAF airport, including maintenance and associated support of 32 (The Royal) Squadron, and at various satellite stations in and around London. The contract commences in April 2012, is for a threeyear period with options to extend by up to a further four years and would have a total value to Serco of approximately £70m over the full seven years … For further information please contact Serco: Stuart Ford, Head of Investor Relations T +44 (0) 208 334 4122 Dominic Cheetham, Director of Corporate Communications T +44 (0) 208 334 4334 Marcus De Ville, Head of Media Relations T +44 (0) 208 334 4334."

"British Forces News .. RAF Northolt Station Commander killed 11 March 2011 | England UK By Matt Teale The Station Commander of RAF Northolt has been killed in a road traffic accident. .. It's reported that Group Captain Barrett - who was cycling - was involved in a collision with a white transit van on the A40 opposite RAF Northolt at around 5pm on Thursday evening. He was taken to St Mary's Hospital in Paddington but died of his injuries. He leaves behind his wife and two young daughters. Air Officer Commanding 2 Group, Air Vice Marshal Phil Osborn said, "Group Captain Barrett was a much loved and respected officer by all with whom he came into contact. Our sympathies are with his family at this difficult time." Wing Commander Jules Stilwell, Officer Commanding 32 (The Royal) Squadron, said, "Tom was an extraordinary person. We were privileged to have had him as our Station Commander and the Royal Air Force is a poorer place without him." Group Captain Tomas (Tom) Arne Barrett was born in Stockholm, Sweden in 1966. After schooling in Sweden and Warwickshire, he attended Bristol University focussing on the University Air Squadron. He began his operational career on the Jaguar at RAF Coltishall in Norfolk, as an attack/reconnaissance pilot on 41(F) Sqn. This entailed serving as the Electronic Warfare Instructor, including operational detachments to patrol the Northern Iraqi no-fly zone. He also served as a Qualified Weapons Instructor in the Balkans and then became the first Jaguar pilot on the Air Warfare Centre's Strike Attack Operational Evaluation Unit at Boscombe Down. In 2003 he departed to America to attend the USAF Staff College in Alabama. On return to the UK he took command of 32(The Royal) Squadron, which required many deployments to Iraq and Afghanistan. For his work in focussing the operational role of the Command Support Air Transport Fleet, he was awarded an OBE. He was posted to RAF Northolt as Station Commander in September 2009."

RAF officer Tom Barrett cycle death at Northolt: Van driver sentenced Tuesday, March 27, 2012 9:29 AM Transit driver Paul Luker was handed a community order and disqualified from driving for 12 months. Group Captain Tom Barrett was hit by Luker as he rode home along the A40 near RAF Northolt, in west London, in March last year. The father of two had fought in Afghanistan and Iraq and had also served as aide-de-camp to the Queen, chaperoning her on tours. Swedish-born Group Capt Barrett, station commander at the base, was cycling towards his Buckinghamshire home during rush hour on March 10 when he was struck from behind by dry cleaning delivery driver Luker. Group Capt Barrett, who had been a keen cyclist and president of the RAF Triathlon Association, was hit with such force he was propelled into a cycle lane on the other side of the road. He was taken to St Mary's Hospital, Paddington, central London, in a critical condition but died later that night. A post-mortem examination revealed he died of multiple injuries. Group Capt Barrett was awarded an OBE by the Queen in 2008 for his operational work. He was posted to RAF Northolt as station commander in September 2009, a role in which he also served as aide-de-camp to the monarch. Luker, 51, of Farnham Royal, Slough, was convicted of causing death by careless driving at Harrow Crown Court on February 22."
McConnell now plans a trip to Moscow to brief those who should be concerned.
Letter to Colonel Nikolay V. Blednykh, Russian Embassy
Presidential Mandate
Abel Danger