Presidential Field McConnell has linked Mrs. Miriam Clegg's attempt to snuff out traces of Flame malware – allegedly used in the May 9 sabotage of a Sukhoi Superjet – to the hockey bag suffocation of Gareth Williams.
McConnell claims Clegg ordered her
Deep Green
husband to have Williams killed after the code breaker's DEADF007 signature was found in the process controllers of Iran's uranium enrichment program; he adds that Clegg just told D2 Banking at Canada Square to remove traces of Flame to conceal her role in the FADEC hack and downing of the Superjet.
See # 11:
Abel Danger Mischief Makers - Mistress of the Revels - 'Man-In-The-Middle' Attacks

Prequel 1:
McConnell Links National Security Associates WorldWide Skywiper to Sukhoi Sabotage
"Pathologists: MI6 Spy "Suffocated or Poisoned" (Sky)"
"New Computer Virus "Flame" Most Sophisticated & Complex Cyber Weapon to Date"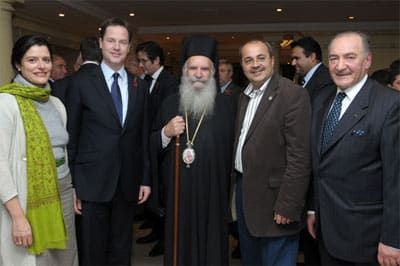 "Creators snuffing out Flame malware
OMAR EL AKKAD
THE GLOBE AND MAIL
Last updated Friday, Jun. 08 2012, 9:24 PM EDT

John Bumgarner, a cyber warfare expert who is chief technology officer of the U.S. Cyber Consequences Unit, a non-profit group that studies the impact of cyber threats, holds a notebook computer while posing for a portrait in Charlotte in this December 1, 2011 file photo. A United Nations agency charged with helping member nations secure their national infrastructures plans to issue a sharp warning about the risk of the Flame virus that was recently discovered in Iran and other parts of the Middle East. Evidence suggest that the virus, dubbed Flame, may have been built on behalf of the same nation or nations that commissioned the Stuxnet worm that attacked Iran's nuclear program in 2010, according to Kaspersky Lab, the Russian cyber security software maker that took credit for discovering the infections. (John Adkisson/Reuters/John Adkisson/Reuters)

The authors of Flame – a piece of malicious software that infected and spied on hundreds of computers in Iran and elsewhere for years – are now trying to wipe out any trace of its existence.

New 'cyberwarfare' virus found in Middle East: researchers
Microsoft sounds alarm on Flame virus's Windows exploit
Flame virus set to spread like wildfire

Late last week, the software received instructions to begin deleting itself from infected computers, according to researchers. The instructions appear to be part of a strategy by Flame's still-unidentified authors to make it very difficult for the software's victims to study its inner workings.

Flame made headlines late last month when Russian security researchers discovered the malicious software on hundreds of computers, primarily in the Middle East. It is one of the most complex pieces of malware ever designed, marking a major escalation in the growing cyberwar between nation-states.

Researchers at the computer security firm Symantec say the command and control servers behind Flame began updating and activating a "suicide" module in the software late last week. The module essentially deletes all traces of the malware from an infected computer and then overwrites the section of the computer's hard drive where the software used to live with random characters. In effect, the command is designed to make it impossible for the owner of the infected machine to study the infection.

The malware's authors "are trying to roll up the operation so that it's harder to know what they did and how they did it," said Kevin Haley, director of Symantec Security Response. "They're trying to cover their tracks."

Discovered late last month by Russian security firm Kaspersky Labs, the Flame malware is one of the most sprawling pieces of snooping software ever designed. It is composed of roughly 60 modules, each capable of a different function, such as capturing video footage from an infected computer's camera or activating and using Bluetooth technology.

The malware appears to have been targeted at computers in the Middle East – specifically, high-level machines within Iran. Researchers believe the software has lived on those machines for upwards of five years, silently collecting information. Unlike previous high-profile malicious software, such as the Stuxnet virus that temporarily crippled some of Iran's nuclear facilities, Flame was not designed to destroy computers, only to snoop.

As researchers have picked apart Flame's source code, evidence is mounting that the software was almost certainly the work of a well-funded, expertly staffed organization – essentially, an arm of a large government.

"We've said that this is probably the work of a nation-state, not because anything in code says so, but because of the kind of resources this would take," said Mr. Haley.

"Everything we find seems to re-enforce that this was incredibly well-resourced malware."

In addition to its massive size and many modules, the software's sophistication is evident from the way it infected machines in the first place. To get on a host computer, Flame was designed to provide a fake Microsoft security certificate. Pulling that off, experts say, would have required incredibly advanced knowledge of cryptography, indicating that math geniuses were among Flame's authors.

Mr. Haley also pointed to Flame's sophisticated use of Bluetooth technology to figure out how infected machines worked together. By combining Bluetooth data with unique computer identifiers, Flame could begin to build a picture of a physical workspace, figuring out which users work together in an office.

"Now I can figure out the layout of an office," Mr. Haley said. "Now I can do things that may have required someone sitting in a car watching, but now we can do it with software."

But with the public now aware of its existence, Flame's usefulness as a snooping tool has likely come to an end. Iranian authorities have said they've developed tools to delete the malware. Having activated the suicide modules, the software's authors now appear concerned with making sure the Iranian government and others are unable to extract more information about exactly how the malware worked.

http://www.theglobeandmail.com/technology/creators-snuffing-out-flame-malware/article4243384/?service=mobile "

11. Miriam Clegg [Revised June 9, 2012. Matrix 5 principal and Femme Comp wife of the allegedly-extorted man-in-the-middle Nick Clegg, Minister for Constitutional and Political Reform in the U.K. coalition government of David Cameron; she allegedly extorts her husband in his multiple roles, including a British Liberal Democrat politician, the Deputy Prime Minister of the United Kingdom and the Lord President of the Council; she allegedly ordered her husband to have code breaker Gareth Williams tortured and killed by suffocation in a hockey bag after his DEADF007 signature was found in the Stuxnet/Flame malware of logic process controllers Iran's uranium enrichment program; she allegedly ordered her husband and his D2 Banking colleagues at Canada Square to try and snuff out traces of Flame malware used in the May 9 sabotage of Sukhoi Superjet; she was a Partner and head of international trade practice for multi-national law firm DLA Piper (2006-2011); she allegedly co-ordinated or extorted DLA Partners, Michael Lester, the former BAE Systems group legal director, and Frank Menaker, the former Lockheed Martin general counsel, into the payment of $400 million hush money to the DOJ Forfeiture Fund for the Saudi warplane bribes; she allegedly used her husband's office to procure Bessemer's VeriSign keys to the Federal Bridge and a Silent Witness role in the spoliation of evidence of Bessemer agents at the spy-in-the-bag (Gareth Williams) crime scene; she left Foreign Office in 2006 as an expert in the Middle East peace process and the racketeering arbitrage of the UN Oil-for-Food program under Robin Cook who was allegedly the victim of a patented hit on 6 August 2005; she allegedly extorted Cook as the Lord President of the Privy Council between 8 June 2001 to 18 March 2003; she's allegedly cool at husband's "no more than 30 "sexual encounters" which AD suspects include abuse of children in front of a video camera but outside the reach of Common Law; her husband studied the genocidal Deep Green child-killing movement at University of Minnesota in 1990; her husband interned in New York under the homosexual entrapment expert Christopher Hitchens; her husband moved to Brussels into G24 where he allegedly trained for the 911 attacks through the coordinated use of PKI and patented devices to control airline supply chains to former Soviet Union and Transport Corridor for Europe, the Caucasus and Asia; her husband took a second master's degree at the College of Europe in Bruges where he and she appear to have been targeted for Dutroux-style pedophile entrapment; her husband's great-great aunt Moura Budberg was mistress of Sir R. H. Bruce Lockhart, a double-agent for both the Soviet Union and British intelligence who served the two Odd Fellows – Winston Churchill and Franklin D. Roosevelt – who decided to nuke Hiroshima and Nagasaki; she is a former senior adviser in cabinet of EU external relations commissioner Chris Patten and the cabinet of Benita Ferrero-Waldner who was former Chef de protocole for Secretary General Boutros-Ghali at the UN in New York during the Rwanda Genocide; she was responsible for EU relations for the United States and the Middle East; she joined DLA Piper EU, Competition and Trade practice in London as a senior consultant; she is an expert in EU law and trade in the telecommunications and energy sectors; she is a former European Commissions' leading trade negotiator at the WTO on telecommunication, energy, postal, construction and information services; she is former competition and regulatory lawyer for BT in Brussels; she has a masters degree from the College of Europe in Bruges (Belgium); she is a senior associate member of St Anthony's College, Oxford; she was allegedly extorting Dr. Patrick Van Eecke as the man-in-the-middle of DLA Piper's Internet law group who specializes in Mozilla open-source software, e-commerce, e-government, digital signatures and PKI, data protection, cyber-criminality and data protection; allegedly extorted staff at D2 Banking and PKI Sevices, Canary Wharf, and the U.S. Department of Commerce's National Institute of Standards and Technology; allegedly authorized development of plaintext injection attacks against SSL to fool users into thinking session is secure and convert session to a true man-in-the-middle attack through Mozilla, VeriSign and Entrust; she allegedly created rogue CAs in Livery Company supply chains to allow Sisters to intercept traffic to a secure Web site and steal or plant sensitive information such as passwords and credit card data or phony clues; allegedly managed transition of security industry has from flawed MD5 to equally flawed SHA-1; she allegedly authorized Entrust to infiltrate the ePassports EAC Conformity & Interoperability Tests in Prague, Czech Republic and allow EU to move Matrix 5 pedophile assets and evade interception; allegedly allowed Entrust to build backdoor public key infrastructure (PKI) into the open-source community through Sun Microsystems, Inc. and the Mozilla Foundation; she allegedly authorized Silent Witnesses on the FBCA to 'hijack' AA Flight 77 in a Free Flight patented hit of pilot Captain "Chic" Burlingame (USNA 1971) and his crew and passengers; she and her fellow Crown Agents Sisters must now await reprisal by the late Captain Chic's fellow Marines – Semper Fi]'
Presidential Field offers support to those who wish to join him in the malware OODA loop where a Spanish woman with a quadroon husband struggles to escape justice.
Presidential Mandate
Abel Danger