U.S. Marine Field McConnell has linked the Mormon family of Anne Romney and its Worshipful Company of Cayman Islands Tax Advisers to a FlexJet man-in-the-middle attack on the late Chic Burlingame, Field McConnell's fellow Naval Aviator and pilot of Oneworld's American Airlines Flight 77 on 9/11.
See #80
Abel Danger Mischief Makers - Mistress of the Revels - 'Man-In-The-Middle' Attacks
"AMERICAN AIRLINES 757-200 'ONEWORLD' LIVERY AMERICAN AIRLINES 757-200 LIVERY UNBOXING (GEMINI JETS 1/400)"
Ann Romney's Mormon loan syndicate – Alleged sponsor of FlexJet-in-the-middle attack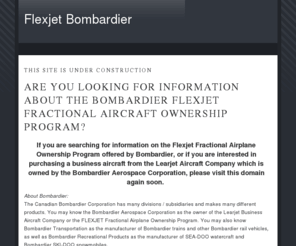 Oneworld headquarters in Vancouver set up with Macdonald Dettwiler FlexJet command center for 9/11 man-in-the-middle attack.
"Oneworld (CRS: *O), branded as "oneworld", is one of the world's three largest global airline alliances with its central management team, Oneworld Management Company, based in New York City, New York, USA. Oneworld was founded in 1999 by American Airlines, British Airways, Canadian Airlines, Cathay Pacific, and Qantas. The slogan for Oneworld is "Oneworld revolves around you". … Oneworld announced the formation of a central management team, Oneworld Management Company (oMC), to mark the alliance's first anniversary. The oMC was established in May 2000 in Vancouver and in June 2011 relocated to New York City, New York, USA. It is responsible for driving future growth and the launch of new customer services and benefits. The oMC was first led by Managing Partner Peter Buecking, previously Director of Sales and Marketing at Cathay Pacific; followed by John McCulloch, previously the alliance's Vice-President Marketing; and since December, 2011 by Bruce Ashby, who previously held roles of CEO of Saudi Arabia's SAMA Airlines, CEO of India's IndiGo, and Executive Vice-President for US Airways. Reporting to the Managing Partner are Vice-Presidents for Commercial; Membership and Customer Experience; and Corporate Communications. The Managing Partner reports to the alliance board, Oneworld Governing Board, which is made up of the chief executives of each of the member airlines. The Governing Board meets regularly to set strategic direction and review progress. Chairman of the board rotates on an annual basis among the alliance members' chief executives. American Airlines' Chairman, President and Chief Executive Tom Horton currently has the role."

"Thomas W. Horton Chairman, President and CEO, AMR Corporation and American Airlines, Inc. Thomas W. Horton was named Chairman and Chief Executive Officer of AMR Corporation and American Airlines, Inc. in November 2011 succeeding Gerard Arpey. Horton was promoted to President — AMR Corporation and American Airlines in July 2010. In this expanded role, he oversaw finance, planning, sales and marketing, customer service, information technology and American's global alliance strategy, including its role in the oneworld alliance. Previously, Horton served as Executive Vice President — Finance and Planning and Chief Financial Officer of AMR and American. He was named to that position in March 2006 upon returning to American from AT&T Corp., where he had been Vice Chairman and Chief Financial Officer. Horton initially joined AMR in 1985 and held a range of senior financial positions with AMR, including Vice President and Controller. From 1998 to 2000, he was vice president responsible for the airline's Europe business, based in London. In January 2000, Horton became Senior Vice President and Chief Financial Officer of AMR. In 2002, Horton joined AT&T, where he served first as Chief Financial Officer and then as Vice Chairman and CFO. In 2005, Horton led the evaluation of strategic alternatives, ultimately, leading to the combination with SBC, which formed the new AT&T. Horton holds an MBA degree from the Cox School of Business at Southern Methodist University and graduated with a BBA degree, magna cum laude, from Baylor University. Horton serves on the Board of Directors of Qualcomm, Inc., a leading developer and innovator of advanced wireless technologies and data solutions. He also serves on the Executive Board of the Cox School of Business at SMU."

"Transport Workers Union, Objecting to AMR's Hiring of Bain, Picket Romney Campaign AIN AIR TRANSPORT PERSPECTIVE » JANUARY 30,2012

January 28, 2012, 12:13 PM

Members of the Transport Workers Union (TWU) picketed at various locations in and around Miami Dade County last week, as the Republican party prepared for the Florida primary election on January 31. The union, which represents mechanics and fleet service workers at American Airlines and regional subsidiary American Eagle, recently filed a formal objection in U.S. Bankruptcy Court in New York to the hiring of Bain & Company by the bankrupt AMR Corporation. Presidential candidate Mitt Romney, a former executive with Bain & Company and CEO of leveraged buyout specialist Bain Capital until 1992, has drawn criticism even from fellow Republicans, most notably presidential candidate Newt Gingrich, for Bain's record of layoffs and plant closings.

"Mitt Romney is a job cremator, not a job creator," said TWU President James Little. "He made a fortune snatching up companies, closing factories and laying off workers. Now, Bain & Company—which still lines Mitt Romney's pockets with their profits—has been hired to axe workers at AMR Corporation."

The union charges that AMR subsidiary American Eagle specifically hired Bain at a fee of $525,000 a month for the task of cutting jobs at the regional airline. AMR claims Bain will engage in "strategic consulting" services.

"The consulting firm was not hired to renegotiate aircraft leases, advise on financing or alter route structures; [its] sole function is eliminating employees," said the TWU in a statement.

More than 24,000 TWU members work at American Airlines and American Eagle. AMR Corporation, the parent company of both airlines, filed for bankruptcy reorganization on November 29.

"It's outrageous that someone running for president as a 'job creator' is going to enrich himself by cutting pensions, cutting wages and destroying American jobs," said Little.

"Like so many on Wall Street, Mitt Romney earns his money by destroying the jobs of airline employees. We're going to do our best to make sure voters in Florida and elsewhere know exactly where Mitt gets his money.

"This company filed for bankruptcy with $4 billion in the bank, and they just stiffed our employee pension plans by more than $95 million," added Little. "Their excuse was they had to 'preserve cash.' If AMR is trying to preserve cash, there's no reason to pay more than half a million dollars a month to Bain & Company. Bain's advice is simply pay rank and file workers less, and give executives more. http://www.ainonline.com/aviation-news/ain-air-transport-perspective/2012-01-28/transport-workers-union-objecting-amrs-hiring-bain-picket-romney-campaign"

"Bombardier Aerospace strengthens Flexjet fractional ownership commitment
Dallas, TX, December 15, 1997

Bombardier Aerospace and AMR COMBS, today announced an agreement by which Bombardier will acquire AMR COMBS' interest in the FlexJet® program.

"Shared aircraft ownership has proven to be an extremely successful concept and continues to attract new owners into corporate aviation," said Bombardier Business Aircraft president, Michael Graff. "The growth of the FlexJet program is accelerating and to us represents a key component of our overall business aviation strategy."

According to Michael Graff, "This transaction is very good news for our company. It's a move that is certain to further strengthen our FlexJet program and expand the services we offer our customers."

"AMR COMBS is pleased to have participated and contributed to the growth of this new segment in business aviation. We look forward to growing the other existing business relationships between AMR COMBS and Bombardier, including the Bombardier service centers, aircraft sales, and aviation generally," said AMR COMBS president, Bob Anderson.

Business as usual at Business JetSolutions

While there will be a change in ownership of the Business JetSolutions' FlexJet program, the infrastructure, personnel, maintenance facilities, and systems will all remain the same. According to Rob Gillespie, president, Business JetSolutions, "It's business as usual for FlexJet owners. Our owners will find the same customer service personnel at the other end of the phone, the same well-trained pilots in the cockpits of their aircraft, and the same emphasis on quality of service they have come to expect from Business JetSolutions."

Business JetSolutions' hallmark is its FlexJet fractional ownership program. This turnkey program allows individuals or companies to purchase a share of a Bombardier business jet at a fraction of the full ownership cost. Owners in the FlexJet program have access to their aircraft 24 hours a day and can fly to over 5,000 U.S. airports in as little as four hours' notice. Flight crew employment and training, aircraft maintenance, hangar fees, fuel and insurance are all managed on behalf of the owners by Business JetSolutions.

A division of Bombardier Aerospace, Bombardier Business Aircraft offers the Learjet® 31A, 45 and 60, Canadair Challenger® 604 and Bombardier Global Express® business jets. It also offers domestic and international charter service through Business JetSolutions in the United States and affiliated partners worldwide. The division provides interior completions, flight training, aircraft management, product support, service centers and financing.

Bombardier Inc. is a Canadian corporation engaged in design, development, manufacturing and marketing activities in the fields of transportation equipment, aerospace and motorized consumer products. It also provides financial services and services related to its core competencies. The Montreal-based corporation employs 41,000 people. Bombardier revenues for its last fiscal year ended January 31, 1997 total $8 billion (Cdn.).

AMR COMBS, headquartered in Dallas, is a premier provider of executive aviation services with locations in major markets throughout North America. It is a subsidiary of AMR Global Services, a wholly owned subsidiary of AMR Corporation, parent of American Airlines. AMR Corporation employs more than 110,000 people with annual revenues of $17.7 billion.

http://www2.bombardier.com/en/3_0/pressrelease.jsp?group=3_0&lan=en&action=view&mode=list&year=1997&id=469&sCateg=3
Marine McConnell's virtual presidential campaign is designed to expose the Mormon role in the FlexJet-in-the-middle attack on Oneworld's pilots and passengers on 9/11.
Letter to Colonel Nikolay V. Blednykh, Russian Embassy
Presidential Mandate
Abel Danger