The Abel Danger White House Group to those whom it may concern
October 26, 2011
Did Shelton's 5-hour al-Qaeda alibi need Marcy's 8(a) Speckled Trout?
We believe that General Henry Shelton needed an EC-135C
'Speckled Trout'
aircraft –allegedly modified by Kristine Marcy under SBA 8(a) mentor-protege programs – to build a 5-hour alibi while
al-Qaeda
profiles were flown in the Matrix 5 propaganda attack of 9/11.
Prequel:
Greek Life Associates - Lynne Cheney (KAT) and Condoleezza Rice (ACO) - Gen. Henry Shelton's 5-Hour Alibi - EC-135C Speckled Trout - Matrix 5
See #1
Abel Danger Mischief Makers - Mistress of the Revels - 'Man-In-The-Middle' Attacks
Shelton and Marcy's Speckled Trout appears to have served as an airborne command base for a Continuity-of-Government or war game 'maestro' associated with the late GAPAN member Timothy Garden and the former Treasury Solicitor Juliet Wheldon during al-Qaeda 9/11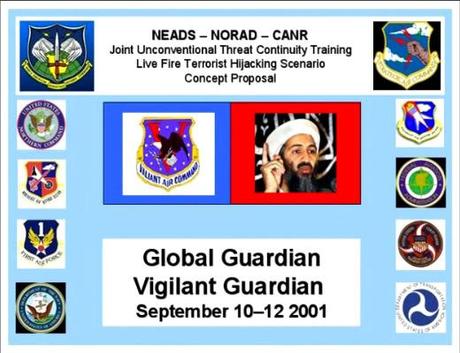 We invite input from current and future subscribers to the Abel Danger White House Yahoo Group who might have information on the modifications made to (or the profiles flown by) the
Speckled Trout so that we can test alibis used by Shelton and Marcy for the attacks of 9/11.
http://groups.yahoo.com/group/abeldangerwhitehouse/