Segue: After Jamie Gorelick's future had been tied to the Deepwater Horizon, Chips had announced the Souris River flood designed to stress Calhoun NUC was to be stopped by Abel Danger or GOATBOY to ruin Christmas Recital planned for (redacted) in December, 2011. News of 10th Anniversary of City of London's attack on America launched from Canada, has Chips inviting Tonys and Global Commoners to join him in praying for Justice and Peace according to Ephesians 3:20-21 NIV. A reminder that Abel Danger had met Buller's Dick and threesome of Tonys at the RAF Museum to 'crosstalk' regarding Matrix that RCMP, Gareth Williams of MI6 and South Yorkshire Police had confirmed with Tuvalu wire taps on 24 Sussex, Rezko's Renter and NAPAWASH. AD Agents Brendan and Chips settled on forecastle of some boat to enjoy LIQUID BREAD, a favorite of German monks during fasting. A Flash Weinergram came from an aroused and focused Hamish on Plum Dandy indicating Crown Agents' Sister Elisabeth Murdoch used public key infrastructure to hide murder-for-hire services offered by Canary Wharf's PKI to Matrix 5 clients, including Rebekah Brooks at News International and pedophiles in the NATO Parliamentary Assembly. Umbrellaman finished speaking at precisely 1911. An explosion occurred below the surface of the River Thames causing the helmsman of the Plum Dandy to CORPEN LEFT 90. Crusher and Fox separated from the hull to pursue the three D2 scuttlers. Those in State Room 2 missing a FLASH WEINERGRAM wondered if Banzai had been CUT OUT. Global Hammer Agent Bean flashed a WEINERGRAM with direct to Chips to advise of Crown Agents Sisters' Fast And Furious cutout plan to sacrifice Obama with a Gunrunner Watergate where border agent Brian Terry and ICE agent Jaime Zapata got killed. The message laid dormant in 8 in boxes aboard Plum Dandy on the River Thames and Ginger Cookie searched a lifted kilt for Great Scot as her MI rose with a gentle rain. Marquis d'Cartier enjoyed the acceleration of the Truth as Tony Farrell replied to the question; "Who has hammer in Marcy and Trudeau v. Obama and in Rebekah and Elisabeth v. the three Murdoch stooges?" Global Hammer and Merkel opined "Herr Banzai hat der Hammer". Banzai Pipeline called Umbrellaman advising that Michelle, Huma, Lena, Kristine and Laureen had brokered Barry Soetero into a fatal error; countdown clock for AMEC nucs in Yellowstone was set to detonate at 1700 EDT on 21 July, 2011 as if to show Merkel who has the bigger hammer. Ginger Cookie's head disappeared under blue green kilt as Chips reviewed lyrics that Keith Whitley penned to chronicle his battle against alcohol and depression.
The way he was raised, had to finish his chores, Obama, Cameron, Harper, you pawns are chores that this TROUBLEMAKER has helped finish off, after all, I am a CLOSER.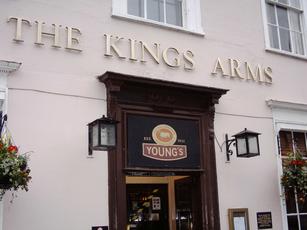 When Abel Danger Agents gather to commemorate the 10th Anniversary of City of London's attack on America, organized and launched from Canada, I believe Tony Farrell, an Irish Tony, an English Tony and a network of Global Commoners will join me in praying for Justice and Peace according to His power, which is infinite.
"Now to him who is able to do immeasurably more than all we ask or imagine, according to his power that is at work within us, to him be glory in the church and in Christ Jesus throughout all generations, for ever and ever! Amen."
--Ephesians 3:20-21 NIV
Abel Danger had met with Eliza Manningham Buller and Cressida Dick and a three some of Tonys at the RAF Museum to 'crosstalk' regarding the Matrix that RCMP, Gareth Williams of MI6, South Yorkshire Police and Abel Danger had confirmed with Tuvalu wire taps on 24 Sussex, Rezko's Renter and NAPAWASH in the period between
Agent Chips' visit with Gareth Williams in June, 2010 at the Goff Manor House in Crawley and the MYSTERY MISSILE of 8 November, 2010, the FALSE FLAG AVIATION EVENT that Abel Danger Global had issued a threat warning about. As early as 20 June, 2010, Gareth and Chips had been tightening the noose on the TWISTED SISTERS, Snowy, Lena and Christine (IMF post DSK) and also advised Kristine and Laureen against their planned Gavin Point Event scheduled for 7-7-11, a macabre 6th anniversary celebration of the FALSE FLAG 7-7 that precipitated the removal of Keith White in favor of Terence Jagger and predated the 'bad move' by the South Yorkshire Police Chief. Abel Danger's knowledge gleaned from Fukushima positioned the leaderless global intel network into the CATBIRD SEAT and when Abel Danger's Umbrellaman invoked WEINERGATE PROTOCOLS in Operation HUMPTY DUMPTY, they knew they had the foul vixens on the run.
http://www.youtube.com/watch?v=8KuQILn2L2A
The threesome of Tony's supporting Abel Danger's work in the UK included a man employed for twelve years as a Principle Intelligence Analyst for the South Yorkshire Police. A statistician by education he was a STAM Agent with Abel Danger's Baker Street Office where Sweeny and O'Gormon were the SLAM and SWAM, respectively.
Strategic Threat Assessment Matrix was a position that was created to monitor Muslims and, using Abel Danger COIN technology, predict their future activities. After determining that most Muslims in UK were desirous of peace and tranquility it became incumbent upon UK Crown Agents to create Mayhem and Havoc to frame the Muslims who by nature just wished to live at peace with their neighbors, something that did not bode well for the struggling UK weapons manufacturers, EADS, QinetiQ and Airbus.
Tony Farrell, Abel Danger ID redacted until 11 September, 2011 due open review in England, had been employed for twelve years as 'Principle Intelligence Analyst' for South Yorkshire Police, 13th largest of the 44 police forces in the UK. His job involved producing a yearly 'Strategic Threat Assessment Matrix'. His 'crosstalk' with Abel Danger Agents Slade Lane, Dirty Driveway and Chips led to a linkage between United States Senior Executive Service and SBA 8(a) Gunwalker program (Obama's Watergate) and their co-opting of Alliance of Small Island States to stockpile ( see Cyprus ) weapons, train SWAT teams and support SOS pedophile oath ceremonies outside the reach of RICO but well within the grasp of Abel Danger Global, headquartered in Plum City, Wisconsin. Entrust is the PKI glue that binds and Blago needed to have his mouth glued shut regarding the Crown Agents-Matrix 5-Twisted Sister planned armed insurrection scheduled for 11 July 11 in Chicago which Abel Danger Agent Carol Stream was set to block. Carol Stream had 'backfilled' intel to Banzai Pipeline, Global Hammer during Agent Chips' deployment to England in Operation HUMPTY DUMPTY which had been elevated to Operation GET WEINER as Huma was enticed away from the old hag by Alberta Darling, Abel Danger Calgary/Banff. A secure TELE-CLIPPER had arrived on the device below Molly's On Main in Plum City, Wisconsin and Agent RPM had taken the message up to the Global Command Post high atop County Road S north of the Plum.
Abel Danger OODALOOPER Carol Stream Immediate TELE-CLIPPER to Global Hammer Banzai, copy Umbrellaman:

Rahm is ready; remember that Crown Agents Sister Bernardine Dohrn anticipated 25 million Americans will have to be killed to secure the Revolution. Our listener at 125 S

Wacker

Dr # 300, Chicago, IL 60606-4421, United States, picked up this secure FAX into the FAX line associated with office phone (312) 214-2355: Rahm, Dohrn, Marcy and Sherrin to reprise summer of '68? Not so fast Crown Agents, Twisted Sisters and Rammer Rahm, Abel Danger FRICKED your FRAC
And the plans you have for civil unrest in Chicago for 22 July, 2011to take eyes of the event planned for the same time in Berlin, Germany, will be blocked so that if your plans for the BERLIN EVENT unfold, Blago will be exonerated and the Twisted Sisters will be fingered, capeche? Search Entrust PKI, FRAC, FEMA, NCRC, and ITTF and then consider Abel Danger's OODA interlope at Tyson's Chicken and you will see that Agent
Ted Nugent is not the only one who thinks Hillary is a chicken. We have prevented the TAINTED CHICKEN from infecting Chicago and Gary, Indiana, Carol Stream, Abel Danger Chicagoland
Meanwhile, back in the Humpty Dumpty Chips van, Agent Ginger Cookie was sudsing like a Maytag and had it not been for an urgent call from Agent Chips, the gunfire she mistook for hail could have been on target.
"Switch" called Chips and as the two impassioned lovers wrestled as one while three shots, one each from a grassy knoll, a book depository and a storm drain, missed Ginger Cookie as three other nude Dangerettes wearing pastel Burqas stormed the CRF to share in some of the essence of Chips, which is legend regarding voluminousness, capeche?
As Agent Chips worked on the four love hungry ladies he wondered if Hillary Diane Rodham Rockefeller and the Oxford Rapist with a Gadget Bent would ever get over being furious at the Weiner Withdrawal or go down at the hands of Mossad's arranged WEINERGATE. Chips smiled to himself as he thought "I like my odds" and doubled his stroke to finish of Ginger Cookie with a rimshot at the buzzer as he looked forward to another lap dance from Agent Natalya Antonov of Krakow, Poland as soon as Poland throws the BS flag at Al Gore's Carbon-fraud and the Souris River floods setting off the Calhoun NUC fraud during Operation RED EAGLE if Abel Danger cannot stop USCG, Northern Command, DHS and FEMA from doing the bidding of COL, SES and Vatican which was scheduled for 7-7-11. The last time Abel Danger worked with Northern Command was 10 December, 2006 when AD conveyed precise intel relating to illegally modified Boeing jets to ADM Tim Keating, USN through his aide Major April Cunningham, USAF not to be confused with Abel Danger Agent April Cunning of the Fargo AD Office. Intel from the Vancouver office and wiretaps of a Lac Leamy Hotel near the Gatineau bridge indicated that the Trudeau Tuna Trap had succeeded and that recent Royal bride Kate would blow the 'all clear' trumpet on the tarmac of a Calgary Airport to signal the cancellation of City of London Operation RIVER RAT that was to take down the Gavin Point Dam no later than 7-7-11. The young and nubile Royal had been coached by Prince Phil Phlatus Phartingham in how to play the flato-phone.
Agent Ginger Cookie goes Pastel Robin's Egg Blue
Ginger Cookie grabbed a NAPAWASH to perform an 'after action clean-up evolution', or AACE not to be confused with the ACE of Aces, Canada's Queer Quintet or the kick ass song from Suzy Bogguss daughter of an Indiana farm implement mechanic. As Ginger waddled towards the biffy carrying an IOC in Pastel Robin's Egg Blue, Chips was regaled with a front presentation of the business end of an Abel Danger Agent wearing a Burqa in Pastel Strawberry Cream and little else other than a longing smile and a quivering vulva. The purple tipped red champion was 'at the ready' and penetration was slight when an Immediate Clipper came in on Agent Suky Slicer's Clipper Strawberry Basket.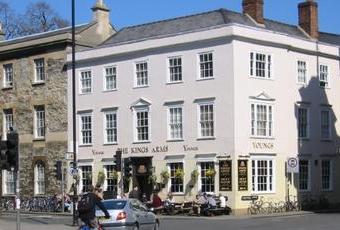 Royal Crown Agent Atomic Betty Immediate Clipper to all Dangerettes, copy Banzai Pipeline, Crusher and Dirty Driveway:

Umbrellaman is set to declare victory at the King's Arm Pub in Oxford, England. A memorial for the innocent souls of 9/11 will be honoring them at the very moment that the first soul was put into UNREST on the morning of 9/11. All Dangerettes are put on notice of an ALL CALL from Umbrellaman scheduled for 6:66 PM this date. Umbrellaman suggests that during the 6:66 call Weinerette protocols will be invoked causing FCTs to become the uniform of the day. Atomic Betty, Gatineau.
Suky Slicer was well aware that 6:66 PM indicated 1906, or 7:06 PM, and understood the subliminal message regarding evil. Wishing that Chips would be able to spend a Wednesday in her garden but realizing that duty was calling him into action, she removed her Burqa and reached for her FCT while Chips restrained her dainty hand with a whispered request in her left ear, "Request Quickie". As she backed into his battle standard, penetration was achieved not only regarding Chips and Suky, but more importantly the penetration of the OODA loop triangulating Tuvalu, Ottawa, and NAPAWASH Trudeau in the evil empire infesting District of Columbia, City of London and 'location #3'. As Chips was boning Suky he thought back to his recent trip to Arlington National Cemetery where he'd visited 3 graves: the one holding his father and mother, the one holding Captain Chic Burlingame who was murdered in W386 Airspace when his American 77 was blown with the Strangler's Suite of weapons as NEADS controller Giant Killer was under the command of Colonel Robert Marr…or was it Mar, now being reviewed in France, Germany and Brazil, and the grave holding Lt. Col. John F. Boyd who had initiated Chips into the Order of the OODA LOOP, not related to the Order of Daedalians.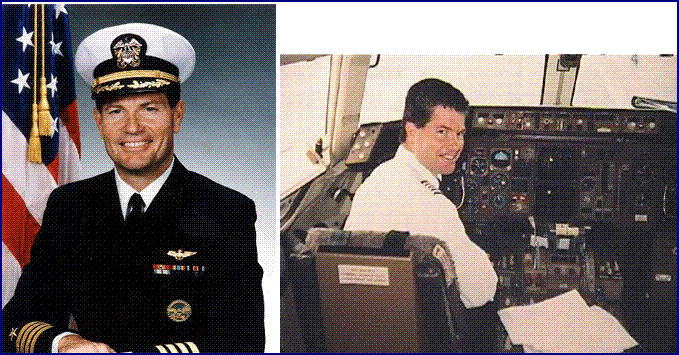 As Chips could sense a 'tightening of the aperture' he doubled his stroke to finish off the rapidly undulating Agent Suky resulting in a tightly sequenced dual exploculation as his Clipper Squirt Gun took a Priority Clipper from Crusher (down under).
Royal Crown Agent Crusher Priority Clipper to Umbrellaman, Abigail Chopsticks and Weinerettes assigned to FCT Operation to block 7-11-11, copy Chips, Hamish and Banzai Pipeline:

Umbrellaman, regarding odious debts we will be reviewing some options in upcoming summit at Molly's On Main in Plum City. In our Build-a-Burger Summit, plans for Operation RED ROOSTER will signal the end of the IMF and the Odious Charlatan, code name Great Imposter/Shellack. Our TOP COCK, Agent Red Rooster, will crow 'fowl obama'. In the attached photos you can see Agents TOP COCK and Crusher are on both sides of Mrs. Soetero, Mr. Soetero and the world's most evil nose pickers. Psalm 91:13 empowers us and threatens them. Advantage: we the people, global commoners, the time has come. Crusher (down under)



13 You will tread on the lion and the cobra; you will trample the great lion and the serpent.
Chips withdrew the purple tipped red champion as Agent Suky Slicer reached for a NAPAWASH to calm her quivering vulva. As Chips adorned himself in a Oscar de La Renta Slingshot Rumpmaster thong in Pastel Manly Mocha he was mentally summing up False Flags that Abel Danger had blocked or delayed going back to 9/11 Part Deux over Christmas Holiday, 2006 which narrowly adverted a catastrophe involving airliners hosting the
Strangler's Suite
illegal modifications that Boeing paid $615M to USDOJ Pride in June, 2006 perhaps for a party fund for some 'perverts of justice' . He felt a pair of unrestrained 44D headlights hit him in the back while a pair of warm and dainty hands cupped his bits and pieces. A cooing and recently satiated Agent Suky asked "Will you be staying after Sunday?"
"Yes my juicy cumquat, I will be staying with you and the Weinerettes and if you listen to the drummer in this musical response, you may conclude that you and I will engage in several 'piledriving jackhammer enduros' and please note the length of the drumsticks to die for."
Suky enjoyed the 'drumming' in the musical response sung by Agents Vani, Trance Dancer and Fanny Galore, the 'wee one' on the right. She was looking forward to a riveting drumming display by Agent Chips and was starting to develop a juicy cumquat when her Clipper Strawberry Basket indicated an incoming Immediate Clipper from Japan. As she grabbed another NAPAWASH and a Pastel Blue IOC which is as blue as the Alberta sky, she saw that Banzai Pipeline was seeking her input just as she was seeking input from Chips.
http://www.captainsherlock.com/Lesbian-Cults/chapter5_clip_image021_0000.gif
Sapporo Hammer Banzai Pipeline Immediate Clipper to all Build-a-Burger Dangerettes, copy Hamish, Dirty Driveway and Brendan B. Hand:

Suky, Umbrellaman suggests that a Queer Quintet from Canada obstructed the NORAD defenders on 9/11. Our man Brendan B. Hand ( "Bananas" ) was once stationed at Geilenkirchen Germany (ETNG) and tells Umbrellaman that the 5th pervert of 9/11 was an American, not a Canadian. According to wiretaps at 24 Sussex enabled by our Tuvalu Tuna Trapper Findley-Baril-Bouchard-Williams were not assisted by Glamour Boy's wife, but rather SKIDMARK from NEADS, who was a real mar on an otherwise average effort of NORAD. SKIDMARK was their 'insert' between General Arnold and Major Nasypany who ordered NASTY Flight from Otis to ID/shadow UA175 and AA11, without effect. If you see Chips or Hamish ensure they see the video file attached. Banzai, PacRim Hammer on secondment to Plum City.
As Agent Banzai Pipeline ordered a 3rd Fat Tire Ale from his perch on the north end of the bar in Molly's he recalled a conversation with Chips regarding 9/11 and NORAD. While an attractive 34 year old blonde was tempting him with sequential flashes of a Pastel Lemon Wedge whisker biscuit, he thought back to Chips' comment that he had flown for 16 years with the Langley F16 unit, in reality Detachment 1 from the 178th Fighter Wing (ANG) in Fargo, North Dakota. Chips had told Banzai that he knew all four pilots, Borgstrom, Eckman, Derrig and Gibney but had not heard of a pilot named Marr, or call sign SKIDMARK. Banzai recalled that Agent Chips had found it odd that 3 jets had launched on 9/11 as the protocol was for 3 jets to be readied in any 3 of the four alert 'barns' but that only two alert pilots were staffed with the third jet being a 'maintainence spare'. A third pilot, in position of SOF (supervisor of flying), would generally be at Operations to ensure comm. flow between the alert fighters and NEADS. Chips had detected obstruction of United States Senior Executive Service as the three F16s were taken 60 miles out of their way towards W386 Airspace where they were denied entrance to the airspace by Giantkiller, the NEADS controller under command of SKIDMARK and Nasypany on 9/11/01, in which Operation Squeezeplay prevented Gen. Arnold or Major Nasypany to get 'Nasty' airborne from Otis or the Mike Papas airborne from Langley in time to 'see' what flying vehicles were actually attacking the 4 targets while 3 airliners met their end in W386 Airspace. Chips had suggested SKIDMARK should be compelled to identify who directed him to make 5 specific obstructions to the prosecution of NORAD protocols on the morning of 9/11 when Canada attacked America, being denied victory only by Abel Danger who imputed a 41 minute delay on the departure of United 93 which would fail to strike the US Capitol as requested by the Shadow government led by George Soros and his trio of nose pickers. It had taken Chips several phone calls to Mallery in Syracuse, Scott and Dubie in Burlington, Beck in DC and Roughrider in Fargo to determine the commissioning source of SKIDMARK, his marital history and the true reason he was ejected from the United States Air Force at the 18 year mark when he was IN THE SANCTUARY for Title 10 retirement. As Banzai pondered the complex dynamic, a Pastel Lemon Wedge IOC caught his eye as the woman in yellow directed one of the twin bartenders to provide Banzai with a Maxx beer, the beer with more head, as his Global Hammer Clipper Samurai Sword alerted him to an incoming Immediate from Hamish.
Royal Crown Agent Hamish Immediate Clipper to Global Hammer, copy Agents Bean, Dwarf, Rico Gambolino, Atomic Betty and Marquis d'Cartier:

Abel Danger believes that Crown Agents Sister Laureen Harper procured Entrust PKI authorities for use by insiders of the Governor General of Canada's office to coordinate the 'Taliban Great Escapes' of 2008 and 2010 and betrayed five of the key counter-insurgency Nation States – Afghanistan itself, Canada, the United Kingdom, Australia and the United States – whose soldiers would subsequently be murdered by the escapees. In a Murdoch internal memo (Rebekah) we see evidence that an attempt is being made on Karzai, we believe, but it could be a spoof with an attempt being made on Banzai. If Banzai is offered a pleasantry, suggest stiff opposition be attempted or a transfer of the Global Hammer to Agent Bean who is up to speed with Soylent Green thanks to the Murdoch leaker in New York who makes the Murdoch leakers in UK look like rank amateurs. Hamish, aboard the Plum Dandy.



Meanwhile, back at the Humpty Dumpty Chips Van, the four double-breasted mattress thrashers and the World's Most Potent Fighter Pilot heard an Abel Danger knocker on the door of the Humpty Dumpty Chips Van. As Suky was keeping the bits and pieces in hand, Agent Ginger Cookie entered her cyber chastity code (BANGME) into the cyber lock and the door was electronically opened and a distinguished looking septuagenarian, heavily muscled, stepped into the van asking if he could have an audience with Agent Chips.
Ginger Cookie, by day the World's Most Potent Office Manager in Bangor, Maine (BANGME) and by night a PWA assigned to Agent Chips suggested that the gentleman 'prove up'. Not being a long time Abel Danger Agent, Dirty Driveway, a recent transfer from BBC and GCHQ, hiked his kilt exposing a lengthy portion sans knickers.
Ginger Cookie was gaining interest in the gentleman and asked "Are you a Scot?"
"No I am not, young lady, but I have been assigned by Abel Danger to work with Fanny Galore and Yellowhammer on the Hollie Grieg case as well as the case involving the Killer Lesbos who did in our Abel Danger Agent Slade Lane which is gaining thrust, I say again, THRUST, due to Tony Farrell's conclusions in his 7/7 work not appreciated by his police chief, Cressida Dick, Eliza Manningham Buller, David Cameron, Nick Clegg or any Murdocks or Murdochs not to be confused with wild burdock, capeche? My given name is Nigel Glasscock but Agent Hamish suggested I simply identify myself as Dirty Driveway as I am the one who collected DNA from Robin Cook's driveway on 6 August 2005 when the BELLSHILL ATHEIST met his maker in a meeting arranged by those who folded Slade Lane into a red North Face Holdall, capeche?"
Wild Burdock Root Cleanses Blood, Clears Acne and Speeds Weight Loss
"OK, you can drop the kilt now, I see the Great Scot is preparing himself for duty abroad. Agent Chips will be here almost immediately" as she pressed a three number code on her Clipper Cel phone prior to placing it under Dirty Driveway's kilt for a snappy snap shot of his Great Scot.
Chips felt the vibrate mode of his Clipper Squirt Gun indicate his presence was desired forward in the Chips van. Chips and Suky, he in Pastel Manly Mocha and she in her FCT, Full Combat Thong, joined Dirty Driveway and Ginger Cookie. Ginger felt flushed as her MI started to reach about 85%. She reached for a NAPAWASH just in case the CHIPS EFFECT caused her to suds like a Maytag.
"Nigel, sorry we failed to keep you in the loop but we arrived in a hurry. Please sit down anywhere" causing Ginger Cookie to hum the chorus of Norwegian Wood as she dreamed of an English woody, code named Great Scot.
Dirty Driveway looked around and noticed there wasn't a chair. Leaning against the side of the Chips van Dirty Driveway took a small 'out of round' electric motor from under his kilt and held it against the sheet metal sidewall and turned in on to medium or 540 rpm, the low speed PTO setting on Agent Chips' 1984 IH 284 with a 28 horse Mazda gas engine with only 893 hours.
The resulting din covered their brief conversation and the vibrations set both Suky Slicer and Ginger Cookie into 'auto drench' observed by Chips with his enhanced olfactory abilities gained while in TOPOFF training during SNIPHer (Standard Navy Intel Profiler Human) training with Navy Intel's DEEP BLUE program not to be confused with Captain Sherlock, the Commander of the US Naval War College or CHIPS the US Navy Intel trade magazine. As the conversation between Dirty Driveway and Chips was now complete, Agent Ginger Cookie asked Dirty Driveway if she could borrow the electric motor 'overnight' as she passed 93% and reached for a NAPAWASH. Before Nigel could answer, an incoming Immediate Clipper from Agent Crusher caused the entire sextet to sense that the middle class world was waking up just as Zbigniew Brzinsky had most recently shared with the Bilderbergs in Switzerland as they collectively feared more bloody noses such as the Italian guy got, not to be confused with Agent Guy Forget who would snap a picture of Kate's bum staddling a thong, as dick-tated by Agent Chips who drives a 1936 Studebaker Dictator a name that Studebaker would drop as Hitler rose in power Iin 1937. As Chips and Dirty Driveway had shared their mission assignments and their plan to spend the evening aboard the M/V Plum Dandy cruising the River Thames, Dirty Driveways Kilt Klipper indicated an incoming from his old Schlumberger pal Hamish Charles Watson who had tracked and hacked Schlumberger shill Jamie Gorelick, for those who like licking gore.
Pakistan's female fighter pilots break down barriers - CNN report
Royal Crown Agent Hamish Immediate Clipper to Dirty Driveway, Chips, Ginger Cookie and Atomic Betty, copy Banzai Pipeline, Crusher and Courtly Stonewall:

DD, received word today that the Pakistani pilots trained by Chips during his tenure at Taldykorgan, Kazakhstan is a signal that Pakistan may lay down their Burqa's but will not lay down and take it like Huma's Weiner and Hillary thought they might. Sam Cam's City & Guilds lesbian raves and The Case of the Folded Spook will blow up in the face of the NO WHERE MEN no later than the day that the Royal thong is photographed in Calgary for benefit of Chips or Murdoch's empire starts to crumble due pressure from Operation HUMPTY DUMPTY . Abel Danger believes that Crown Agents' Sister Samantha Cameron used Matrix 5 continuity of government authorities to organize a City & Guilds lesbian rave where GCHQ / MI6 spook Gareth Williams was folded to death to prevent him from exposing Livery Company or high net worth pedophiles who allegedly launder money through D2 Banking family offices at Canada Square, Canary Wharf. The Alberta Darling caught in the Trudeau Tuna Trap suggest all roads lead to Rome, and all 63 Tuna Agents report to Tuna #1, listed here:

http://www.abeldanger.net/2010/02/abel-danger-mischief-makers.html

The murder of Gareth Williams in August 2010, was allegedly the result of an ultra vires delegation of Continuity of Government authority via the Lord President of the Council to the occupants of Number 10# Downing Street according to a wire in the bedroom of #24 Sussex where the lioness does not sleep tonight. It appears that a Royal spat has erupted between Alberta Darling and Queenie Breath over the ancient arrangement where the Queen has the power to invite anyone to form a government in her name. Generally this is the head of the party that wins the election. The government is her government, as she is head of state, or is it head of the snake. She has the right to summon any member of the government to consult her on issues. She also holds a weekly meeting with her Prime Minister, where she is informed of all matters of state. She has the right to advise, consult, and warn the government on all matters. She can also dismiss the government, and the parliament. And parliament can not start its business for the session without her opening it. She also is the person to declare war. She has the right to pardon criminals. We have therefore an aggressive inference of guilt regarding the Opium war waged by Squaddies in Afghanistan and Errand Boy in Libya for benefit of City of London and the Royals, who are actually Germans if I am not mistaken. The Queen is the head of the snake and Agent Chips has been given authority in Psalm 91:13 to 'step on the head of the servant, capeche? Hamish, aboard M/V Plum Dandy



Psalm 91:13
You will tread on the lion and the cobra; you will trample the great lion and the serpent.
As Hamish ended his cheesey drivel, Agent Chips wondered if the Queer Quintet from Canada would have had the balls to attack America if they would have known the whereabouts of the Fifth Flyer from Fargo, Ace of Aces, on the morning of 9/11. While the Queer Quintet ( Findley, Baril, Bouchard, Williams, SKIDMARK ) pressed past the 3 minute out 'safety, safety-knock it off' threshold, they knew Gibney, Eckman, Borgstrom and Derrig were in positions to 'drop' all 4 droned flying vehicles still airborne, but they did not know that the FIFTH FARGO FLYER was inside the United States Senior Executive Service, NAPAWASH, and SKIDMARK's CIRCLE. General Arnold, Colonel Marr, and Major Nasypany were not aware of PHANTOM CHIPS. Chips' musings over the eventual revelation of the Truth of 9/11 was interrupted by an incoming Priority Clipper from Agent Atomic Betty from her unmarked Citroen parked outside #24 Sussex.
Weinerette Atomic Betty Priority Clipper to WEINERMAN, copy Hamish, Banzai, Dirty Driveway, Crusher and Agent Fox 2:

Just monitored a Tuvalu Tuna Trap between Alberta Darling and Sam Cam Snowy of the Rave Cave. The Royal Route of Phartinghams will be on the bridge described in briefing guide of Operation HUMPTY DUMPTY. Suggest Chips and I perform visual recon while recalling the Hump Pilots of WWII in the China Burma India campaign protected by the Flying Tigers. Knowing Chips' fear of heights I would expose myself to the risk of the top cover position if Chips is willing to provide TURGID WARRIOR. I presume the Clintons are still furious with the Weiner withdrawal as Huma found a younger wench, allegedly in Alberta, capeche? I fear for Alberta Darling as Hillary is on the war path, Atomic Betty, Gatineau.
The four Weinerettes donned their FCTs and Pastel Burqas and flowing black gowns very similar to Judges in US Court rooms where orange fringed flags abound but justice is seldom found. Fanny Galore told the 3 ladies, Dirty Driveway and Chips that the Humpty Dumpty van had just been laser target designated and James Crosby and Brumhilde flying in a J-Stars needed them out of the van and enroute to the Plum Dandy ASAP. Crosby had worked with Banzai's replacement Agent Bean and European Hammer Otto Pilot and had rerouted an S-61 Heavylift chopper that was nearby hauling a DUKW from a private collector to London's Gatwick Airport where it was to join a display of obsolete aircraft at the northwest corner of Gatwick at the departure end of Runway 08L. The Chopper pickled the DUKW and landed 500 feet from the Humpty Dumpty Chips van whereupon all 4 Dangerettes, Dirty Driveway and Chips scrambled into the cavernous interior of the 1960 model helicopter and Agent Hoss pulled up on the collective, dipped the nose and call from max power, not to be confused with Maxx beer, the beer with more head. It was a short hop down to the River Thames where an Irish coast guard boat arranged by Agent Brendan B. Hand served as a cutoff between the Hoss Helo and the motor vessel Plum Dandy.
Brendan B. Hand assigned a helmsman to strike a direct course to PLUM DANDY and proceed at FLANK. As Fanny Galore, Ginger Cookie, Suky Slicer and Agent Vani went below to re-thong, Dirty Driveway went to a peephole and Agent Chips brief Brendan B. Hand on the upcoming summit meeting at King's Arms Pub in Oxford not to be confused with Summit Pale Ale, a microbrew from Minnesota, or the beer that caused Murdoch to be compromised, Maibock, which means Murdoch in Urdu.
Agents Brendan and Chips had just settled on the forecastle to enjoy some LIQUID BREAD, a favorite of German monks during fasting, when a Flash Weinergram came over Chips' Clipper Squirt Gun from an aroused and focused Hamish Charles Watson, awaiting them on Plum Dandy.
WEINERGATE Guru Hamish FLASH WEINGRAM to all Weinerettes, Umbrellaman, Global Hammer in Plum City and Chips, copy Dwarf, Rico, Marquis d'Cartier and Atomic Betty in Ottawa:

Operation Humpty Dumpty has succeeded, the New York leakers at Faux News indicate that the 5 Murdoch PKI cutouts hide Canary Wharf, Rebekah and NATO murder for hire. Abel Danger believes that Crown Agents' Sister Elisabeth Murdoch used public key infrastructure to operate News of the World cutouts and hide murder-for-hire services allegedly offered by Canary Wharf's PKI to its Matrix 5 clients, including Rebekah Brooks at News International and pedophiles in the NATO Parliamentary Assembly.



Check #1
Abel Danger Mischief Makers - Mistress of the Revels - 'Man-In-The-Middle' Attacks
See message below delivered to Stephen Harper, David Cameron, Barry Soetero and Shorty from France on the day that they blinked in City of London and victory was indicated causing the Victory party at the King's Arms to be set in concrete for 11 September, 2011. Repair with great dispatch to Plum Dandy for Victory briefing. Humpty Dumpty not longer sits on the wall, he had a great fall and all the Queen's horse's and all the King's men can never put Rupert Murdoch in a credible position again, capeche? Hamish, SR2, M/V Plum Dandy.
========================================================
From: Abel Danger
To: Glamour Boy and the NOWHERE MEN (Cameron, Soetero, Marcy, Trudeau)
11 Jul 2011
Pecking order: Murdoch, Clegg, Harper, Soetero, IMF, Cameron, Yellowstone-AMEC Operation CHECKMATE
"
Elisabeth Murdoch
[Matrix 5 daughter of allegedly extorted man-in-the-middle, Rupert Murdoch; allegedly forced her father to hire Rebekah Brooks to infiltrate Matrix 5 hit teams using public key infrastructure for virtual deception into News Corporation; she is allegedly using Brooks as a sexual extortionist to stop her father from giving a voting share in the trust holding the family's 28.5 percent stake in News Corporation to his second wife Wendi Deng – a vice-president of Murdoch's STAR TV; she wants to stop Deng having a say in the business if he died while any of his children with Deng were minors; Elisabeth Murdoch is the Matrix 5 former wife of allegedly extorted man-in-the-middle Elkin Kwesi Pianim whom she divorced in 1998; Pianin is a fellow Vassar graduate and was an associate in the corporate finance department of New York investment bank Rothschild Inc.; she is the Matrix 5 wife of allegedly extorted man-in-the-middle Matthew Freud whom she married on 18 August 2001 at Blenheim Palace; her second husband is the son of former MP Sir Clement Freud, and the great-grandson of Sigmund Freud; she allegedly used him – the millionaire head of Freud Communications – to manipulate public perception of Matrix 5 propaganda through 911 in the same way as his cousin, Edward Bernays, did pre and post WWII with his works `Crystallizing Public Opinion' (1923) and `The Engineering of Consent' (1947); she is a Matrix 5 sister of allegedly-extorted men in the middle, Lachlan Murdoch and James Murdoch, whom she resents for having been groomed from early ages to play key roles in their father's enterprises; she attended exclusive schools in New York City where she set up an on-campus television station as a student project; she is the Chairwoman and CEO of Shine Limited, a television production company with offices in London and Manchester; she founded Shine in March 2001 with 80 percent equity owned by her, 15 percent by Lord Alli, and 5 percent by BSkyB, who signed a deal guaranteeing to buy an agreed amount of Shine programming for two years; she is the Matrix 5 business partner of allegedly extorted man-in-the-middle Waheed Alli, born 16 November 1964; she allegedly extorted Alli to produce content on 911 described as `the first live broadcast mass snuff film in human history' for BBC, Five, Channel 4, HBO and the RTL Group; her business partner Alli merged Planet 24 – a television production company with an animation division Impossible TV, founded by Bob Geldof and Tony Boland (Television producer); Impossible TV allegedly produced the special effects of 911 and 7/7 in a joint venture with 24 Hour Productions headed by Charlie Parsons and Waheed, later Lord Alli; they sold it to Carlton Communications in 1999 and eventually merged with Carlton Productions, of which Lord Alli became managing director; her business partner Alli allegedly deployed David Cameron in Carlton Communications as a scout for 911; her business partner Alli is a Labour peer and she allegedly has videos of him which would make him persona non grata as an openly gay Muslim politicians; her business partner Alli's mother was a nurse from Trinidad, and his estranged father, was a mechanic from British Guiana (now Guyana) therefore both his parents were citizens of the Alliance of Small Island States (AOSIS); her business partner Alli and her second husband Mathew Freud allegeldy helped to establish the Small Island Developing States (SIDS) as a Matrix 5 propganda victim of `virtual' global warming to justify the re-formation of NATO as a paramilitary force to kill deniers such as top officials in the Bush adminiastration on 911; her business partner Alli started work as a junior researcher for a finance magazine and worked his way up in the media business within Robert Maxwell's stable of publications; her business partner Alli then went to the City for a second career in Matrix 1 investment banking, through which he became wealthy; her business partner Alli met Charlie Parsons in the mid-1980s and become his business partner and boyfriend; her business partner Alli acted as Tony Blair's representative in the House of Lords in the passage of the Civil Partnership Act 2004, giving same-sex couples in the United Kingdom the ability to enter into civil partnerships with equal rights and responsibilities to marriage; her business partner Alli spearheaded an effort to repeal clauses in the Civil Partnerships Act which prohibited religious institutions from conducting the ceremonies on their premises; her business partner Alli was a keynote speaker at the International Conference on LGBT Human Rights, part of the 2006 World Outgames, which led to the Declaration of Montreal; her business partner Alli is a patron of Oxford Pride, the annual Pride event in Oxfordshire, and of Pride London; to summarise, AD accuses Elisabeth Murdoch of using PKI (public key infrastructure) to set up various Canary Wharf companies, Rebekah Brooks and Lord Alli, and the NATO Parliamentary Assembly as cutouts to conceal Matrix 5 propaganda and murder for hire]
"
"

[AD infers that Canary Wharf PKI hosted the C4 base for a phony 7/7 exercise staged with patsy media, real assassins and cutout Muslim actors]

"THE GHOST TRAINS." Unfortunately for the people who have organised the event, the train that the four Muslim actors are supposed to catch, the 07:40 AM train to Kings' Cross Thameslink, has been cancelled and the next one too, so they cannot possibly make it in time to catch the tube-trains, that they were supposed to catch, as part of the training exercise. The best laid plans of mice and men often go awry, as the Hand of God interferes. In spite of official confirmation that the 07:40 AM train was cancelled, and the next one too, the Home Office report still contains the lie that the non-existent 07:40 AM train was the one that the four Muslims caught. The authorities have to keep lying about it, in order to continue to try to make the public believe, that three of the four Muslim men, who boarded a train from Luton to King's Cross, arrived in time to catch the three tube-trains that blew up. In so doing, the authorities make it perfectly clear, that the truth of what happened that day is of no importance to them. It is obvious from their actions that the only thing that is important to the authorities, is to make us believe what they had already planned to make us believe, even when the facts prove it to be a lie. The first available train the Muslim actors can catch, gets them to King's Cross after the tube trains have already left without them. Hasib Hussain splits off from the other three at King's Cross Thameslink station, because he still has time to catch the number 30 bus, as his part in the mock-terror exercise. When the tube-trains they were supposed to catch are blown up, the other three smell a rat and realise they have been duped, and are Muslim patsies who will be blamed for the attacks, and everyone knows what happened to Lee Harvey Oswald. The Muslims are not from London. Their homes are many miles away, and so they are like fish out of water, and have no idea what to do, or where to go and hide. They realise that they can't go home, and do not know anyone in London whom they can trust. The phones are all not working, first of all because they were jammed, and then shut down by the authorities, so they cannot phone anyone to tell them what has happened. What can they do to prevent themselves from being wrongly blamed for the explosions? What would you do in that situation? On one of the early TV news broadcasts that day, a newsreader announced that a report has come in, that three of the terrorists involved in the bombings have been shot and killed, by the anti-terrorist branch of the police, at Canary Wharf, in the Docklands area of London's East-end. The announcement was made only once, and never repeated, for obvious reasons. How could suicide-bombers possibly have survived the tube-train bombings, and then been in the Docklands to be shot? In a New Zealand Herald newspaper article it says that two people were shot dead outside the HSBC building, and in Canada's Globe and Mail newspaper only one. There is another newspaper report, that the police shot a suicide bomber outside the Credit Suisse First Boston Bank, which is approximately 1,400 feet, or 467 yards, away from the HSBC building, measured door to door. The two buildings are very different in both shape and size, and 467 yards apart, and thus they are not easily confused with each other. POLICE were yesterday probing reports a man had been "neutralised" outside Canary Wharf. It is believed the man was shot dead by police marksmen outside the Credit Suisse First Boston bank. South London Press:-
That means that the police shot and killed at least three suicide-bombers in Canary Wharf, on 7/7/2005. How could suicide-bombers, who were supposed to have blown themselves up on the three tube-trains, have survived and been shot-dead at Canary Wharf? If we have at least three of the four "suicide-bombers" shot dead at Canary Wharf, and we KNOW they weren't on the tube-trains that blew up, because the 07:40 AM train from Luton to King's Cross was cancelled that day, then we have overwhelming proof that they did not blow the tube-trains up, and that the blowing up of the three tube-trains was an inside-job. At the Canary Wharf Docklands site there are media companies, for the Muslim patsies to have told their story to and cleared their names, if they could, and two possible escape routes, via air from the nearby London City Airport, that has flights to 34 destinations in the U.K. and Europe, and, if they couldn't fly out, there was the possibility of getting a boat across the channel
http://london.southeastasianews.org/ghosttrains041108.html
"
"

[AD infers that Canary Wharf PKI hosted the C4 base for Matrix 5 client Rebekah Brooks at News International to deploy double agents to monitor Scotland Yard murder squad detectives]

The Telegraph .. News of the World 'spied on detective during murder inquiry' News of the World journalists put a Scotland Yard murder squad detective under surveillance in the midst of a major investigation, it has been claimed. By Victoria Ward, and John Bingham 9:55PM BST 05 Jul 2011 Detective Superintendent Dave Cook was spied upon from a van outside his home and even followed driving his children to school while investigating the murder of the private investigator Daniel Morgan. The surveillance is said to have taken place just three months after the missing schoolgirl Milly Dowler's mobile phone was allegedly hacked into. Rebekah Brooks, the News International chief executive, is reported to have known about the allegations as long ago as 2002 when she was challenged about the surveillance by police at a meeting in Scotland Yard, when she was editor of the News of the World. It is alleged that police were forced to divert vital resources from the investigation into following up the surveillance of a senior officer. Last night News International said it was unable to confirm or deny the new claims, which were reported by Channel 4 News. It is alleged that Mr Cook was placed under surveillance after appearing on the BBC's Crimewatch programme in June 2002 to make a fresh appeal about the murder of Mr Morgan, who was found in a pub car park with an axe buried in his head in 1987. Mr Cook is married to Jacqui Hames, a police officer who co-presented the programme with Jill Dando. Mr Morgan's brother, Alastair, who spoke regularly to Mr Cook during the investigation, told Channel 4 News: "He told me about it then but I didn't realise who the newspaper was at that point. "I learned about the surveillance and then I learned that it was the News of the World carrying out the surveillance. "Dave told me that he was taking his dog out for a walk one evening and he noticed a van parked in an odd location. "Obviously it aroused his suspicions. The following morning, he noticed that he was being followed." It reportedly later emerged that one of the vans had been leased to the newspaper and the police confronted them about the incident. But the tabloid allegedly claimed that it was investigating whether or not Det Sup Cook was having an affair with Jacqui Hames, a co-presenter on Crimewatch, to whom he was actually married at the time. The couple were informed by police two months ago that their personal details had been discovered in three pages of notes made by the News of the World investigator Glenn Mulcaire. The details held were understood to include addresses and mobile phone numbers and even payroll details. Mr Morgan's murder was the subject of a long-running and complex investigation. Thousands of lines of inquiry were pursued and over three quarters of a million documents examined. No-one was brought to justice despite five police inquiries and three years of legal hearings, estimated to have cost around £30 million. Five people were arrested in 2008 but two, including a former detective accused of perverting justice, were discharged after a string of supergrasses were discredited. In March this year, Detective Chief Superintendent Hamish Campbell, a senior Scotland Yard detective, apologised to Mr Morgan's family after the Crown Prosecution Service dropped the case against the remaining three suspects, admitting that police corruption was a "debilitating factor"."
"

[AD infers that Elizabeth Murdoch used Canary Wharf PKI to host the C4 base for Matrix 5 client Rebekah Brooks at News International to deploy double agents to monitor global targets for Spot, Shoot, Snuff, Spin and Spoil]

PKI Services Ltd. 17 Ensign House Admirals Way Canary Wharf London Docklands, E14 9XQ Tel: +44 (0)207 537 3933 Get in touch Ring us on +44 (0)207 537 3933 or contact us via our enquiry form. .. The growing list of companies and organizations that have used our consultancy services over the past 15 years: IMO (UN Specialized Agency)

[Supplied PKI command and control to the Honorable Company of Master Mariners to conceal piracy, hijacking and extortion in maritime supply chains]

ABRO (Defence Support Group) NAMSA (NATO Agency)

[Supplied PKI command and control to pedophiles in the NATO Parliamentary Assembly for the phony Continuity of Government and training exercises during the 911 and 7/7 attacks and the ongoing political assassinations in Yugoslavia, Tunisia and Libya]

Toyota Barings Asset Management

[Before forming PKI at Canary Wharf, the founders allegedly supplied PKI command and control to Matrix 5 saboteurs who destroyed Barings and set up Nick Leeson as a cutout]

Boehringer Ingelheim IBM Global Services Gen Re Securities

[Supplied PKI command and control to Matrix 5 saboteurs to trigger cat bonds through 911]

Schroders Bank European Commission

[Supplied PKI command and control to NATO Parliamentary Assembly pedophiles to extort Matrix 5 control over the EU]

News International

[Supplied PKI command and control to Rebekah Brooks to extort control over crime scene investigation involving Matrix 5 murder for hire]

BP Exploration

[Supplied PKI command and control for the sabotage of Deepwater Horizon and associated Matrix 5 cat-bond insurance frauds on BP shareholders through D2 Banking Family Offices at Canary Wharf]

"
"

[AD infers that Elizabeth Murdoch used Canary Wharf PKI to build a backdoor into NATO Parliamentary Assembly and extort pedophile members into authorizing contract hits]

The NATO Parliamentary Assembly is the inter-parliamentary organisation of legislators from the member countries of the North Atlantic Alliance as well as 14 associate members. The Assembly provides a critical forum for international parliamentary dialogue on an array of security, political and economic matters. Its principal objective is to foster mutual understanding among Alliance parliamentarians of the key security challenges facing the transatlantic partnership. Assembly discussions and debates make an important contribution to the development of the consensus that must underpin Alliance policies. The aims of the NATO PA should be seen within the context of the role of members of parliament in the field of defence and security, particularly in today's environment. The changing nature of security and NATO's transformation have given a new salience to the role of parliaments in defence and security. The traditional parliamentary tasks - oversight of defence and the armed forces, including authorising expenditure and deployments "overseas", building consensus, ensuring transparency, and generating and sustaining public support - are well established in member countries, albeit with different degrees of application and emphasis. Today, these tasks are carried out in a more demanding environment. The new roles and missions for armed forces, the widespread need for defence reform and restructuring, and the pervasive influence of the revolution in information technology, particularly with regard to the media

[PKI Virtual Deception and MitM propaganda attacks on sovereign states]

, all suggest a higher profile for parliamentary involvement."
"

[AD infers Elizabeth Murdoch used Canary Wharf PKI to build a backdoor into NATO Parliamentary Assembly and Alliance of Small Island States (AOSIS) to authorize contract hits]

Alliance of Small Island States (AOSIS) is an intergovernmental organization of low-lying coastal and small Island countries. Established in 1990, the main purpose of the alliance is to consolidate the voices of Small Island Developing States (SIDS) to address global warming. AOSIS has been very active from its inception, putting forward the first draft text in the Kyoto Protocol negotiations as early as 1994. Many of the member states were present at the December 2009 United Nations Climate Change Conference (COP15). Democracy Now! reported that members from the island state of Tuvalu interrupted a session on December 10 to demand that global temperature rise be limited to 1.5 degrees instead of the proposed 2 degrees. AOSIS has 42 members and observers from all around the world, of which 37 are members of the United Nations. The alliance represents 28% of the developing countries, and 20% of the UN's total membership.
In the Atlantic Ocean and connected seas:
Antigua and Barbuda
Bahamas
Barbados
Belize
Cape Verde
Cuba
Dominica
Dominican Republic
Grenada
Guinea-Bissau
Guyana
Haiti
Jamaica
Saint Kitts and Nevis
Saint Lucia
Saint Vincent and the Grenadines
São Tomé and Príncipe
Suriname
Trinidad and Tobago
In the Indian Ocean:
Comoros
Maldives
Mauritius
Seychelles
In the Pacific Ocean:

Cook Islands
Fiji
Kiribati
Marshall Islands
Federated States of Micronesia
Nauru
Niue
Palau
Papua New Guinea
Samoa
Singapore
Solomon Islands
Tonga
Tuvalu
[Matrix 5 Propaganda via BBC/Aljazeera.tv]
Vanuatu
In the Arctic Ocean: (none)
In the Southern Ocean: (none)
AOSIS also has four observers:
American Samoa
,
Guam
,
Netherlands Antilles
, and the
United States Virgin Islands
."
"

[AD infers Elizabeth Murdoch used Canary Wharf PKI to build a backdoor into NATO Parliamentary Assembly and Alliance of Small Island States (AOSIS) to authorize contract hits with the spurious justification that victims are being executed to prevent them from flooding low-lying islands and coastal areas]

225 STC 10 E bis - CLIMATE CHANGE: POST-COPENHAGEN CHALLENGES PIERRE CLAUDE NOLIN (CANADA) SPECIAL RAPPORTEUR I. INTRODUCTION II. THE SCIENCE OF CLIMATE CHANGE III. COPENHAGEN SUMMIT ON GLOBAL CLIMATE CHANGE A. FROM KYOTO TO THE COPENHAGEN ACCORD B. WHAT WAS HOPED FOR AND WHAT WAS ACHIEVED C. DIFFERING NATIONAL AND REGIONAL PERSPECTIVES 1. The developed countries 2. Developing countries: BASIC 3. Developing countries: the African Group and the Alliance of Small Island States IV. THE POST-COPENHAGEN STRATEGY: PRELIMINARY ASSESSMENT AND RECOMMENDATIONS I. INTRODUCTION 1. The intense climate change negotiations that took place in Copenhagen in December 2009 brought together the top heads of states, ministers and state officials in an attempt to reach a legally binding treaty to succeed the Kyoto Protocol. The Copenhagen Accord was equally described as an absolute failure and lauded as a positive and significant step forward to slowing or reversing the phenomenon of global warming. 2. The Copenhagen Accord set the goal of limiting the rise of global temperatures by 2ºC, compared with pre-industrial levels; it provided for an increase of financial aid for the developing nations, emissions transparency via international monitoring, and a review of progress by 2015. Perhaps, the most important and positive outcome of the Summit is that its final document was endorsed by all major emitters, including the United States and China. 59. In addition, there is a need to reinvigorate the scientific debate in order to address the re-emergence of doubts in our societies regarding the anthropogenic origins of global warming. Indeed, the mainstream science might have been too dismissive of its opponents. Even if the IPCC general findings remain valid and unquestionable, the sceptical researchers, who are in the minority, ought nevertheless be given more opportunities to present their arguments. Only an honest and open-minded scientific debate can help alleviate existing uncertainties in society. The structure of IPCC needs to be reformed to make it more transparent, inclusive and trustworthy. 60. The NATO Parliamentary Assembly should continue to serve as a forum for climate change debate among legislators of the Euro-Atlantic region, contributing to the mobilisation of public support and political will for concerted international action on climate change. In the run-up to the Lisbon Summit, the Rapporteur wishes to reiterate the Science and Technology Committee's position that implications of global climate change deserve more concerted attention within the Alliance and should feature in the new Strategic Concept as one of the crucial factors shaping the current and future security landscape. The Rapporteur supports the recommendation made by the Group of Experts on a New Strategic Concept for NATO that the Alliance could "be called upon to help cope with security challenges stemming from such consequences of climate change as a melting polar ice cap or an increase in catastrophic storms and other natural disasters. The Alliance should keep this possibility in mind when preparing for future contingencies.""
"

[AD infers that Elizabeth Murdoch forced her father to hire Rebekah Brooks and run her through Canary Wharf PKI as a high level cutout to conceal Matrix 5 contract hits]

Brisbane Times Arch-networker Brooks 'a ruthless and determined woman' Glenda Kwek July 8, 2011 When a News of the World reporter was asked what he felt after finding out his newspaper was being shut down following the phone hacking scandal, he was blunt. "We think they're closing down a whole newspaper just to protect one woman's job." That woman is Rebekah Brooks, the flame-haired chief of Rupert Murdoch's British newspaper subsidiary, News International (NI). In the past few weeks, as allegations grew about the extent to which phone hacking was undertaken by News of the World journalists - from murdered children to soldiers fighting in Iraq and Afghanistan - pressure mounted on Brooks to step aside from her position. But Brooks, 43, who was editor of the paper during the period when much of the hacking was believed to have taken place, refused to budge. Australian media mogul Murdoch, who handpicked her for the top job in 2009, and his son James expressed their resolute support for her. Instead, James Murdoch, the chairman of News International, announced today that the 168-year-old News of the World - which has a circulation of 2.6 million and is the country's top-selling Sunday paper - would publish its last edition this weekend. 'Surrogate daughter' Brooks has often being described as the elder Murdoch's surrogate, or fifth, daughter. Like Murdoch, she is seen as a ruthless and determined woman who never backs down from a challenge; a tenacious social climber who has pushed her way up through the testosterone-filled world of red-top tabloids.
"Think of the best networker you know, multiply by 10 and that is Rebekah," a colleague of Brooks told the Financial Times. Born in Cheshire in 1968, Brooks decided at 14 that she wanted to be a journalist and took up a job as a tea girl at a local paper. In 1988 at 20, she joined News of the World as a secretary before moving to The Sun, another tabloid in Murdoch's stable of newspapers. A little more than a decade later, in 2000, she was appointed editor of News of the World - the youngest-ever editor of a British national newspaper at the time. She broke more records when she became The Sun's first female editor in 2003, a job she stayed in for six years before Murdoch handpicked her to fill the position of chief executive at NI. As a journalist, Brooks was depicted by her former boss and now CNN anchor, Piers Morgan, as an aggressive employee who would stop at nothing to get the job done. One time, when she found out that The Sunday Times was about to publish a serialisation of a biography of Prince Charles, Morgan said she dressed up as a cleaning woman at the rival paper, hid for two hours in a bathroom and nicked a copy of the Times as it rolled off the press. The News of the World then published the text word-for-word the following day. As editor of the paper, she pushed for a British version of Sarah's Law, like Megan's Law in the United States, which would inform parents if a child sex offender was living in their neighbourhood. The campaign proved controversial, and despite the paper wrongly publishing the names and photographs of people who were not connected to paedophilia, Brooks was unapologetic.
'Arch-networker' Brooks was also fearless in her pursuit of friends in the world of the rich and powerful. Labelled an "arch-networker" by a former News of the World editor, Phil Hall, Brooks counts as her friends the Prime Minister, David Cameron, with whom she reportedly goes horse riding, former prime ministers Tony Blair and Gordon Brown, and their wives Cherie and Sarah. "She was very influential for the organisation in terms of gaining the political contacts that Rupert wanted to have," Hall told The New York Times. "If Rupert wanted a weekend at Chequers with the prime minister, then Rebekah would organise that." Another media executive told the Financial Times: "She has charmed the back legs off every member of the Murdoch family and their other halves.
"Nobody quite understands that the link is like an umbilical cord." High life With both her first and second husbands, actor Ross Kemp and horse trainer Charlie Brooks, she kept up her high life. In a 2009 Vanity Fair article quoted in The Independent about Brooks and her second husband Charlie, whom she married in 2009, the couple were depicted as living a life befitting Hollywood celebrities and billionaire businessmen.
"When Charlie Brooks wakes up in the mornings in his barn in Oxfordshire, he likes nothing better than to fly to Venice from Oxford airport with his soon-to-be wife Rebekah Wade, the dazzling redhead editor of The Sun, for lunch at Harry's Bar. Later in the day, after shopping and sightseeing, the couple fly back to London for dinner at Wiltons in Jermyn Street." At this year's Wimbledon, The Independent pointed out, she watched matches from the royal box, and attended the famed Glastonbury Festival in her personal helicopter while sipping champagne from a glass. A life outside News International?
But what would happen if, one day, Brooks ceased to be the apple of Murdoch's eye? Would she survive outside the walls of NI? Brooks was once reported to have remarked to a departing colleague: "Why on earth did you leave News International?" The Observer reported. The Independent said Brooks had built her career within NI and "there is no visible life after Murdoch". "She might it very hard to readjust if she were torn away from the organisation which has nurtured her through much of her adult life. She and Murdoch talk every day. She is not required to answer to anybody whose name is not Murdoch. When the old man enters a crowded room, Brooks is immediately at his side as his introducer and protector." As a friend told The Observer in 2009 when it was first announced that she was taking over the helm: "News International will go down before Rebekah does.""
Before Chips and Brendan could finish the voluminous shot heard round the Murdoch Faux news empire, the helmsman selected all ahead 1/3 and the cutoff boat slowed for an underway rendezvous with Plum Dandy which was making 8 knots on a course for Canary Wharf with Agent Crusher and Fox attached below in their scuba gear and wetsuits. As Crusher and Fox kept a lookout below, Hamish had Stateroom 2 ready for the Umbrella man briefing set for 1906 while Agent Hoss was preparing to lift off for D2 Banking leaker awaiting the pickup for meeting aboard Plum Dandy.
The helmsman stood off 3 feet from the starboard side of Plum Dandy as the boatswain's line was secured for the UNREP of the 4 Dangerettes, Chips, Dirty Driveway and Brendan. Brendan transferred command of the Irish rescue vessel to the abel helmsman and rode the boatswain's chair to Plum Dandy. The gang of 7 repaired to State Room 2 where Hamish had place a mineral water with lime slice at each of the 8 seats. An Abel Danger gazing ball was at the center of the round table as the clock struck 1906, straight up. Hamish lowered the overhead lights with the rheostat as the face of Umbrellaman lit up the gazing ball.
"Abel Danger, we have achieved victory over Murdoch but we pursue Glamour Boy, the Nowhere Men, Shorty and the 5 pig fuckers who attacked America on 9/11. Whilst Baril, Bouchard, Williams and Findley have been fat-fingered by Trudeau and Hillary, the 5th ass has remained below our radar until Marcy squealed. SKIDMARK is the missing link. Today I authorize Operation Red Rooster involving the repudiation of all debt obligations of the US government to foreign creditors. Any debt taken on since the non oath swearing of the Quo Warranto Imposter are void. Further, Tim G. is willing to organize the repudiation of all US citizens mortgages effective 12 September, 2011 if we succeed in Operation Top Cock, the effort involved Treasury and DoD. We are confident that if we stay on a methodical and focused revelation of the Truth, Obama, Scameron, and Glamour Boy will be arrested. Iceland, Ireland, Greece, Italy, Spain, Egypt, Pakistan and Tuvalu will repudiate odious debts also. If this does in fact occur, we expect all nations except Japan, Canada, Switzerland and Holland will follow suit as the CUKC passported GREAT IMPOSTOR is unmasked with input from Zbigniew's leaker. We expect the City of London's grip on America dating to 1871 will be broken and the Germans posing as Royals will lose their grip on the global commoners. English Squaddies and American GIs should redeploy to CONUS to support loyal oath keeping Peace Officers maintain the security of WE THE PEOPLE. Operation Red ROOSTER stands for Remove Odious Obama Stirring Torrential Economic Recovery is to be shared with Murdoch's Faux News leakers in New York, London and Toulouse on 7-11-11 allowing 60 days to arrange the Victory Party at King's Arms Pub in Oxford where Bullingdon boys took over where Eaton's Boys Friday left off, capeche? As the Clintons are gored and the SES is scuttled, the Queer Quintet from Canada will be identified as the prosecutors of the act of war against America on 11 September, 2001. As Obama is exposed by Murdoch as an Agent of the Crown, America's debts incurred dating to the Imposter's non Quo Warranto Squatting are repudiated. I will tell you more following the 3rd implosion of a Murdoch asset such as that ugly redhead. We are sending a direct message to Stephen Harper that the Global Middle Class is awake and furious; if he is wise he will vacate #24 as has the Alberta Darling. Harper, three strikes, you're out. Sign that UMBRELLAMAN, Abel Danger
As Umbrellaman finished speaking at precisely 1911, an explosion occurred below the surface of the River Thames causing the helmsman of the Plum Dandy to CORPEN LEFT 90 as Crusher and Fox separated from the hull to pursue the the three D2 scuttlers who had missed their opportunity to 'rock the boat'. Crusher and Fox would not miss their opportunity to finish them off and feed them to the fishes near the Watergate bridge.
Due to the Flank Power and CORPEN 90 LEFT, those in State Room 2 missing a FLASH WEINERGRAM from Agent Bean at Plum City wondered if Banzai had been CUT OUT.
Global Hammer Agent Bean Flash WEINERGRAM to Umbrellaman and all Abel Danger Assets:

Harper just received the item below and it is assumed the Alberta Darling has had enough. Clintons still furious over Weiner removal, capeche? Bean
See Kristine Marcy (American) and Lena Trudeau (Canadian); the first and last in the list here:
Abel Danger Mischief Makers - Mistress of the Revels - 'Man-In-The-Middle' Attacks
Fast And Furious Scandal: A Watergate For Obama?
Posted 07/13/2011 06:23 PM ET



Border:

A 2-year-old video shows a high Justice official saying "the president has directed us," including the attorney general, to speed up Project Gunrunner and the offshoot that got a border agent killed.

This tape has no 18-minute gap, and while it does not feature the president himself, the March 24, 2009, video may rival the tape that turned a "third-rate burglary" into a presidential resignation. No one died at Watergate. Agent Brian Terry lost his life in the administration's obsessive pursuit of gun control.

In addition to Agent Terry, Immigration Customs Enforcement Agent Jaime Zapata was also killed in a separate incident by a weapon allowed to "walk" into Mexico from the U.S. as part of the administration's third-rate alleged attempt to track and catch gun traffickers.

The video shows Deputy Attorney General David Ogden, who would resign nine months later after less than a year's service, telling reporters at a Department of Justice briefing of major policy initiatives to fight the Mexican drug cartels.

"The president has directed us to take action to fight these cartels," Ogden begins, "and Attorney General Holder and I are taking several new and aggressive steps as part of the administration's comprehensive plan."

At the president's direction, Ogden said, the administration's plan included DOJ's Bureau of Alcohol, Tobacco, Firearms and Explosives "increasing its efforts by adding 37 new employees in three new offices, using $10 million in Recovery Act funds and redeploying 100 personnel to the Southwest border in the next 45 days to fortify its Project Gunrunner," of which Operation Fast and Furious would be a part.

As we have noted, Attorney General Eric Holder himself gave a speech to Mexican authorities in Cuernavaca, Mexico, on April 2, 2009, taking credit for Gunrunner as well as Fast and Furious for himself and the Obama administration.

Holder told the audience: "Last week, our administration launched a major new effort to break the backs of the cartels. My department is committing 100 new ATF personnel to the Southwest border in the next 100 days to supplement our ongoing Project Gunrunner."
The administration's animus towards private gun ownership and the Second Amendment surfaced during the 2008 campaign, when President Obama spoke of bitter Pennsylvania townsfolk clinging to their guns. The Chicago Tribune noted that candidate Obama thought the District of Columbia's total gun ban was constitutional, an opinion with which the U.S. Supreme Court disagreed in its Heller decision
As the message laid dormant in the 8 in boxes aboard Plum Dandy, a light rain began to fall on the River Thames and three bloating floaters rose to the surface, each with a single titanium spear with initials 'AD' on the long shafts. Ginger Cookie manually searched a lifted kilt for a Great Scot as her MI rose with the gentle rain.
As the gentle rain became a shower then the show a heavy rainfall then the heavy rainfall a torrential down pour Agent Marquis d'Cartier enjoyed the acceleration of the Truth, knowing that just as Marcy and Trudeau intended Gunwalker to be Obama's Watergate, Elisabeth and Rebekah were sending the three Murdoch stooges to their Scameron Gate as Alex Jones in Texas was making Tony Farrell a household name in America by asking Tony, "Who has the hammer in Marcy and Trudeau v. Obama and in Rebhekah and Elisabeth v. the three Murdoch stooges?"
The laconic Global Hammer, fresh off a Flash conference call with Spanish, Greek, Italian leaders and a 1954 model Merkel opined "Herr Banzai hat der Hammer".
Banzai Pipeline then picked up the HOTLINE IN MOLLY'S ON MAIN in Plum City and called Umbrellaman on his Clipper Samurai Sword, advising that Michelle, Huma, Lena, Kristine and Laureen had brokered Barry Soetero into making a fatal error; setting the countdown clock for the AMEC nucs in Yellowstone to be set to detonate at 1700 EDT on 21 July, 2011 as if to show Merkel who has the bigger hammer. As the flood of information bringing down the City of London, the Royals and the Twisted Sisters became an inundation of historic proportion, Ginger Cookie's head disappeared under a blue green kilt as Agent Chips reviewed the lyrics that Keith Whitley had penned to chronicle his battle against alcohol and depression.
I'm No Stranger to the Rain - Keith Whitley