Crown Sisters' Massive Attack on Prince of Canada Square
Lesbians' carbon footprint to kill Romanian babes and heteropatriarchal males
9/11: British TV coverage: 09.56 - 10.06 EST:
Barry Soetero, Punahou '79, gets 60 days to clear his office as AD begins to TELL IT LIKE IT IS to the genocide-targeted blacks in New Orleans. SuzieQ gives Chips two tugs on the tiller; he washes down 3 EOPs with the remaining Oyster juice. She goes undercover; he pictures Helen Thomas to forestall early exploculation thereby causing a 'choke point' such as those staged in phony evacuation drills designed for testing at One Canada Square and execution at the Twin Towers in the Sisters' Massive Attack for snuff film 9/11. Red Panther calls 'switch' at the 150 minute point and Chips harks back to the last time he had found a young female so 'articulate' in the skills necessary to be a female ass-set of Abel Danger, a young lady from a wealthy family in the UK who had a fish tattooed on her ankle, either a Dolphin or a Grouper. Abel Danger Global Ops tells Chips that things are getting 'shaky' in Washington and City of London according to 'chatter'. A double agent tells them through ITV, that Crown Agents sent some women from Senior Executive Service to buy slave children in the Romanian orphanages for the Sisters' pedophile and prisoner protection trade. They are also targeting hetero-patriarchal males. He says live snuff is with the Stationers; copies are encrypted and sold in pay-per-view through Canada Square and Serco. Plum City heats up as City of London and Ottawa don't appreciate coverage of Colonel Russell THE CANADIAN STALLION Williams and General Maurice THE SEAHORSE Baril ink that Chips has been slinging. Royal Crown Agent Abigail Chopsticks FLASHed Chips to check carbon footprint scam by Ogilvy & Mather's lesbians who had coordinated a TOPOFF kill-the-males continuity of government exercise through 9/11 out of virtual (online) war rooms in One Canada Square; also FOOTPRINT campaign for a GAY & LESBIAN FILM FESTIVAL in South Africa released in October 1999. Franny Armstrong is about to learn that she and her lesbian cronies will be booted out of the Mens' Room, so they can make their footprints in the Age of Stupid. Agent Red Panther reaches for Minnesota Vikings tube sock. At Ogilvy & Mather, DLA-Piper, Femme Comp Inc and Senior Executive Service, the lesbos wonder; "Who are those Abel Danger guys and what badges do they wear?" Beware the 36 Stud.
...........................................................
Disclaimer: Barry Soetero, Punahou '79, you have 60 days to clear your office as we TELL IT LIKE IT IS to the genocide-targeted blacks in New Orleans as well as teaching a 'primer' including terms RATHKE, CLINTON, LaFARGE, and underwater EOD. Chips, Punahou '67
For over 145 years the US Military has been caused to suffer immeasurable agony FBO Crown Agents or The Crown and during that time also they have also been forced to kill innocents in the quest for drugs, oil, and weapons profiteering as eloquently expressed by Marine LtGen Smedley Butler in 1937. Those days will soon be over as UMBRELLAMAN has ordained a recall of all US troops abroad, and Abel Danger will hold 4 star officers accountable for the promulgation of any orders from a Commander-in-Chief who is UNPROVEN and UNWORTHY and whose mission, FBO Crown Agents, is to facilitate the implosion of America as the death bed confession of the Big 3 Oil CEO confirms and the soon to be Republican majority in Congress anticipates dealing with aggressively now that the False Flag event planned for Halloween Weekend has been obstructed by the re-filing of Civil Case 3:07-cv-49 which is now entitled ABEL DANGER v. CROWN AGENTS' SISTERS. Of course, in tribute to CASPER ( cocaine addicted street punk easily removed ) a parallel 'street operation' will be running concurrently as Abel Danger focuses on Operation AL MARTIN O which uses the testimony of Al Martin(*) to expose and bring down Kid Kenya who was placed in DC to finish off America in the pattern of Bush 1 FBO Crown Agents.
Please listen to this beautiful song as you read the history of Al Martin and if you think you see Abel Danger 'trembler techniques' at the 30 to 40 second frames, your eyes do not deceive you:
"(*) AL MARTIN is an independent political and economic analyst with 25 years of experience as a trader on NYMEX, CME, CBOT and CFTC. He is considered to be a primary source of independent analysis whose focus is on market technicals. After working as a broker on Wall Street, Al Martin was involved in the so-called "Iran Contra" Affair as a fundraiser for the Bush Cabal from the covert side of government a/k/a the US Shadow Government. His uncensored memoir, "The Conspirators: Secrets of an Iran Contra Insider," (http://www.almartinraw.com) provides an unprecedented look at the frauds of the Bush Cabal during the Iran Contra era. His weekly column, "Behind the Scenes in the Beltway", is published weekly on Al Martin Raw.com. "Insider Intelligence"
(
http://www.insiderintelligence.com
)
provides a long term macro-view of world markets and how they are affected by backroom realpolitik, as well as a weekly market summary for active traders."
THE SMEDLEY BUTLER SOCIETY
As SuzieQ was reaching for the Minnesota Vikings tubesock at the 4 hour and 19 minute point of the enduro intended to calm Chips before his blockbuster briefing at the BNB ( Brave New Bookstore ) at 1904 Guadalupe Street in Austin, Texas, Chips heard a Harley Davidson drive up to the semicircular driveway of the Austin Marriott Residence Inn located at 300 East 4th Street kitty corner to the Trinity Street Fire Station. Knowing that SuzieQ had a bone to pick with PETA, he rolled her over and increased his tempo from 540 rpm to the 1000 rpm hi-PTO speed of his 1984 IH 284 utility tractor with a 28 horse gas engine. As a tightly timed dual sequential exploculation took place in Room 316 a grappling hook came through the open window of Chips' Abel Danger debriefing locale where Chips had just debriefed SuzieQ and her Pastel Lemon Chiffon IOC was draped over the lampshade on his side of the bed as if it were a battle standard in the upcoming battle against evil known as AMALGAM IT'S US OR THEM. As SuzieQ's pair of 44s heaved in the afterglow of the enduro, Chips covered her except for her angelic face, which reminded him of the 1961 hit by the first 'super girl group' The Angels, and whispered "don't be alarmed but I see from the rhythmic stressing of the grappling hook that someone appears to be climbing the wall outside. I have my P226 Sig Sauer aligned with the center of the window, 6 inches above the sill, and am ready to neutralize if needed."
SuzieQ gave him two tugs on the tiller to indicate, silently, she understood. She also passed him an open tin of Chicken of the Sea Smoked Oysters and a 3 tab bubblewrap of Rodney Baldinger NDSU Extend-o-peters as she started sudsing like a Maytag front-loader such as might be found at the Maytag laundry directly east of the Wells Fargo Bank building on US 58 in Red Wing, Minnesota which is significant only because the US Highway 58 that the bank is located on is known as Plum Street, capeche? As Chips was washing down the 3 EOPs with the remaining Oyster juice Agent SuzieQ started a rhythmic manipulation intended to keep Chips fully mission ready, which he was as his TI was increasing with SuzieQ's Magic Touch, not to be confused with Herb Reed and the Platters' megahit. SuzieQ went undercover and Chips initially thought it was to hide from whoever was about to present him/herself in the shooting lane of the window to Room 316. Chips soon realized the true purpose of her going undercover, and he liked that, so he intentionally pictured Helen Thomas to forestall an early exploculation thereby causing a 'choke point' such as those staged in phony evacuation drills designed for testing at One Canada Square and execution at the Twin Towers on 9/11 by
Hani S. Mahmassani
, Professor (courtesy), Managerial Economics and Decision Sciences, of the Kellogg School of Management and the Director of the Northwestern University Transportation Center in Chicago, just a virtual stone's throw from EVL – the electronic visualization lab and snuff-film facility set up for Prince Al-Waleed and the Sisters' Massive Attack on 9/11 – at the University of Chicago where Bernardine Dorhn's husband and co-boss of the 'Weather Underground Organization' has come in from the cold and joined Abel Danger, following Queen Hornet's lead while Robert Swan Mueller III, a Princeton graduate like Betrayus and Sasquatch, realized that his position as director was a KILLER OF A JOB as he waited for the second shoe to drop. The first 'shoe' was Colonel Russell "The Canadian Stallion" Williams and the second 'shoe' will be General Maurice "The Seahorse" Baril who was responsible for all of North American airspace on the morning of 9/11 when the Canadian Forces deployed with Carlton / Cameron / ITV / BBC cameras rolling to record what the CS lesbians practiced on 1 and 2 June in Amalgam Virgo 01. BBC and ITV will be facing some difficult questions from FBI, perhaps Richmond IC or Houston, if I had to hazard a guess not to invoke thoughts of the Dukes of Hazzard who female lead Catherine Bach was born in Warren, Ohio in 1954 and who is responsible for the female fashion called "Daisy Dukes" as opposed to Colonel Russell "The Canadian Stallion" Williams who favored panties harvested from 12 year old victims.
While SuzieQ worked low, Chips saw the 'crowning' of the rope climber not to be confused with the 'crowning' of the Crown Agents which had recently been orchestrated by Gareth Williams, Agent Chips, and a 'befuddled' Anna Chapman who had spent some quality time with Chips in Astana, Kazakhstan in May, 2009 and again to celebrate her celebrity status, but certainly not celibacy status, when she went to the Kazakh Cosmodome to watch a rocket launch and then down to what used to be the Okan Intercontinental Hotel in Astana for an Oyster Launch that was simply out of this world, so to speak, as the Oyster launch caused her to tremble with such force and frequency that she slung off her titty clamps, and Chips liked that. As the head and hair became fully in view, Chips put down his weapon but not his gun, if you understand what SuzieQ was up to. As the svelte female body climbed into the open window sill and put a foot down on the floor of Chips' room, Chips whispered "Please don't tread on Maddy" to which Agent Red Panther realized that the T-shirts to be worn by USMS and Houston Hobby 'pea-shooters' at the BNB event on 29 September were directly beneath her left foot. As Red Panther approached Chips' bed in the moonlit room Chips murmured 'prove up' to Red Panther who then removed an IOC in pastel dark burgundy which was a perfect match for the flared fenders of the 36 Stud parked on level P2 below where Agents Mitch Stack and Courtly Stonewall stood guard. Chips IDed her from the IOC and another signature, of sorts, if you understand the Stasi methods of East German intelligence of the 1930s. As Red Panther slipped in besides Chips and attempted to 'prove him up' she found that SuzieQ was first in the pecking order, in a manner of speaking not easily understood by the wankers who iced Gareth Williams after the 'going away meeting' in Marabella attended by chief henpecker Foghorn Leghorn and a Princeton grad with a bad attitude and a surrendered lawyer license who had screwed up the Bhopal defense, the AT&T Clipper defense and who was about to have her limp husband removed from the position from which he served the Crown Agents and their oligarchic handlers in the magic circle; which made them 'magic circle jerks' not to be confused with the musical group who in 1966 had a killer hit with "Red Rubber Ball".
Chips pulled SuzieQ off her target and as the three Agents lay like 3 peas in a pod Red Panther removed a 3 by 5 inch piece of paper from the left side of her bustier, also in pastel dark burgundy. As Red Panther held a mini-light on the paper Chips read the message, then chewed and swallowed the paper. She then harvested a mini-cassette of a recent Operation Sha Na Na in Afghanistan where Chips and Red Panther flew in one 'borrowed' chopper as Hoss and Nano flew in the 'camera bird' Nana whereas Chips and Red Panther's chopper was THONGMAN, not to be confused with the second most infamous helo in the world "Thongbird" which is Larry Sinclair's cocaine addicted street punk, CASPER, next assigned helo as he is easily removed from office while his loving (assigned) family awaits his end game.
"SuzieQ, Houston Hobby has detected a 'mole' in the BNB operation and between them and the USMS assets from Florida's panhandle they have decided to pull me off, pardon the expression, the interview tomorrow night. Further, they have sent Red Panther from the Austin Abel Danger Posse to collect me and get me up to the Regional Corrosion Control Facility at Bergstrom for a flight to London where we may go forward to Taldykorgan to penetrate, I say again, penetrate Soho, or meet with Anna Chapman at Kew Gardens as we did around Father's Day. To keep up appearances, but not in the manner of Hyacinth Bucket, it is imperative that you stay here in Room 316 and that you and my stand-in interviewee, BAM Mad Bax, are seen in public tomorrow and also driving the 36 Stud so that the 'moles' will not realize the switch until we have boobs on the ground at Kew Gardens, Soho and Sam Cam's Smythson office where our INTEL MINING has produced rich rewards and our public exposure of their faggy pink passport cases has caused them to FIELD a Blue Nile replacement perhaps to honor the blue blood born on the continent that has the River Nile. I will call for you from London if things get hairy not to conjure up thoughts of that putrid sissy girl Harry Reid who along with Facedrop Pelosi will be held accountable by 'we the people'. SuzieQ, as Red Panther and I make our way to the airport, please communicate with Banzai and Name Dropper and ensure that Paul from England, Oogle from Nigeria, Nina from Russia, Mark Carter from the U.S., Mi Ling from Urumqui, China and Rasheem from India are recalled to Nottingham, England for AMALGAM IT'S US OR THEM which will in all likelihood accelerate the 'mortage MERS mess' triggered by Houston Hobby as it visits Warren Buffett's WELLS FARGO before Halloween, trick or treat FATSO. One more thing Buffett, did you think no one would find it QUEER that you had 300 or 3000 Goldman Sachs Banksters at Offutt AFB on the morning of 9/11. Enjoy the Wells Fargo meltdown."
Red Panther gave Chips 14 tugs on the tiller which was Abel Danger code for 'let's went' as she led him to the suitcase under the window of Room 316 next to the Madeleine McCann t-shirts. As they both adorned their privates with Pastel Dark Burgundy IOCs she handed Chips an XL t-shirt as she attempted to pull a men's large over her ample bosoms with circuit breakers tripped, in pilot jargon. Chips, ever the gentleman, assisted to ensure the tripped circuit breakers were not irritated by the brand new cotton shirts created from a t-shirt business north of Austin a fair piece not to be confused with a fur piece such as Lavender Merkin might employ when attending the Wellesley Lesbo balls with the tired woman with a middle name of Diane who had turned down the offer of VPOTUS in a second Boo Boo administration simply because she had firm knowledge that there would be no second Boo Boo administration and unless the wall street banksters had lost their mojo and the CIA had lost their endocrinology spores, the Boo Boo would be erased shortly after the slaughter of incumbents set for 2 November, 2010. Chips had slipped on a pair of wrangler jeans such as those Brett Favre endorsed prior to the exposure of his exposure to a female employee of the New York Jets. Red Panther and Chips put on their signature tan deck shoes as they egressed out the window as to the east beyond the Trinity Street fire station the crack of dawn was becoming visible as was another crack as Chips, ever the gentlemen, descended the rope first with frequent looks above him in the interest of Red Panther's personal safety and Chips' continued visual stimulation as he hoped that Red Panther had never been part of the New York Jets organization which could be another distraction to the TSUNAMI that would rid Congressional rats as the Reid-Pelosi-Clinton ship goes down faster than a prom dress as WE THE PEOPLE demonstrate that it is US against THEM.
Chips held the rappelling rope steady as Red Panther traveled the last 8 feet or so in a chaste fashion, dogonnit. Once on the ground she handed a small bag to Chips who had his Mumbai leather bag in the other hand as he straddled the 2009 Harley Dyna in classic black as Red Panther kick started the bike much like 'tough cookie' lesbos kick start their vibrators judging by the history of a disbarred attorney with a Princeton parchment and a bad attitude not to mention a derriere broader than an axe handle not to be confused with HARPO or with Bad Axe, Michigan where Abel Danger's Ammo Dump exists. As Panther drove, lights out, straight east and then towards the airport Chips noticed a silver Crown Vic ahead of them a quarter mile and in the vibrating mirror he saw the headlights of a black Crown Vic following them about a mile back. As they approached the 'terminal road' to Austin's Bergstrom Airport the lead Crown Vic stopped at a 'service vehicle only' gate and a plastic card was swiped and the chain link gate opened about 4 feet wide to allow the Harley Dyna to enter as Chips was thinking about helping Hillary Diane exit the scuttled ship of state citing 'tiredness'. Hot Air Al's wife had grown tired also after a mere 40 years of marriage to the US half of the transatlantic financial fraudster tandem of Blood and Gore who benefited greatly when a bunch of hapless Muslims happened to wipe out all 632 employees of Cantor Fitzgerald on the morning of 9/11 including Sean Rooney whose surviving widow would die in the 'hit' of Colgan 3407 shortly after asking Boo Boo to reopen the investigation of 9/11 as former members of Able Danger would do also as FOX News could read the writing on the wall even as Glenn Beck, oops, I mean Abel Danger Agent Game Breaker, would be blinded by the light; in this case Coke Light or Pepsi Lite, capeche?. As Red Panther drove on a bee-line to the Regional Corrosion Control facility Chips could see that the Dassault Falcon 7x registered as N007HT was idling with exhaust plumes from both tailpipes as he thought of a tailpipe he'd like to plume at his earliest opportunity. Red Panther drove the Harley into the open hanger and shut it down and leaned it to the left after the 61 year old passenger had vacated 'after steering' and turned towards the Falcon jet but not like the Falcon 20 jets that the FBI tried to confuse Shanksville eyewitnesses Susan McElwain, Lee Purbagh and the Captain Dean Eckman in the F16ADF. In addition to those 3 eyewitnesses, Tom Spinelli, 28, was working at Indian Lake Marina, a mile and a half away. "I saw the white plane," he said. "It was flying around all over the place like it was looking for something. I saw it before and after the crash."
They had clearly seen an 'all white' Bombardier CL604 of the 5th Wing at Goose where a fellow who had been deployed at Camp Mirage UAE thought it strange that Colonel Russell Williams enjoyed marching around his quarters in lady's undergarments even more so as they had not be laundered after Russell's 'snatching' them from his victims, some raped and murdered, as THE CANADIAN STALLION became known as Canada Forces Poster Child and most accomplished PANTY SNIFFER. Great military leadership in Canada it appears; Maurice Baril attacks America on 9/11 and Russell Williams attacks women and then steals their 'unmentionables' while focusing on a potential False Flag aerial attack at the Vancouver Winter Olympics that was obstructed by Abel Danger resulting in Colonel Russell Williams arrest 4 days prior to the proposed attack. Besides being a pervert this dipshit on a suicide watch can't even match colors not to mention it appears the item in black is a 34B so his victims could never 'measure up' to the rigid requirements of a female ass set of Abel Danger, capeche? And one more thing, Canada's PANTY SNIFFER #1 isn't fooling anyone with the flashlight in his (snatched) panties, capeche?
Chips took Red Panther by the hand and led her to the forward boarding door of 'Happy Trails', the Dassault Falcon 7x that had been in green primer when it had landed in Austin and yet was painted in red, white and blue as if to foment victory over evil as had always been the true hope of true believers, capeche? As Red Panther stepped into the jet ahead of him Chips noticed there were no VPLs evident which caused an increase in tensile pressure on his Oscar de La Renta Slingshot Rumpmaster in Pastel Deep Burgundy similar to the trunk deck lid of the 36 Stud. As Agent Stone closed the forward door Agent Buck Naked started a taxi at a speed no faster than a man could trot assuming the man was Jesse Owen at the 1936 Olympics where he and Louis Zamperini both made America proud in the same year that the 1936 Studebaker Dictator Coupe was sold new for $665 although only 100 units had been produced and the fastest surviving example was near the pilot house on the Field Road near Plum City, Wisconsin where it sported a 427/450 engine linked to a B&M shifter, 3 speed auto and 9 inch Ford rear end turning Hoosier BIG MEATS. Stone handed his father a key to the Crew Rest Facility and a Grolsch Widebody while pointing to a globe of merlot for Agent Red Panther. "Gotta run" advised Stone as he could see the power levers were stabilized at 1.2 EPR and awaiting his masterful touch as Agent Buck Naked kept the nose on the centerline. As the undercarriage was retracted and the flaps/slats cleaned up Chips was locking the CRF from the inside so that any security 'debriefing' could be accomplished IAW Abel Danger security protocols developed by the 72nd C4ISR Wing of Ramey AFB, Puerto Rico where in March, 2011 Chips would be 'sitting in' with the house band in place of Captain Martin Smith of the USMM, Destin, Florida. Chips was delighted to see that Red Panther had already 'hoisted her colors' on the bed side table and as he helped her remove her over the shoulder boulder holder she helped him by freeing the monster which appeared ready to 'go to work' in the interest of saving the Republic for which it stands. Chips was ready to stick Item A into Item B when an Immediate Clipper was annunciated on his Clipper Squirt Gun as Houston Hobby was 'helping out' Abel Danger after Abel Danger's briefing of the Houston FBI gents who made it up to Austin on 27 September, 2010 for the Jeff Davis Show and the private briefing in Room 316 Sunday night preceding.
http://www.prnewswire.com/news-releases/institutional-holders-of-countrywide-issued-rmbs-issue-notice-of-non-performance-identifying-alleged-failures-by-master-servicer-to-perform-covenants-and-agreements-in-more-than-47-billion-of-countrywide-issued-rmbs-105221854.html
KSM Agent SuzieQ Immediate Clipper to Hamish, Marquis d'Cartier, Yellowfeather, Suky Slicer and Chips, copy Name Dropper and all 3 hammers: "Update from the Austin Posse, 'switch' complete and shortly after BAM Mad Bax assumed the position HOUSTON HOBBY released an advance of this story to run in less than 3 weeks. BOA and JP Morgan, along with Wells Fargo, were hoping to forestall the inevitable until after the election and the Boston-Chicago-Seattle AVIATION EVENT but the briefings between Chips, HOUSTON HOBBY and the Florida Panhandle USMS Oathkeepers allowed the 'faithful' to advance the timeline. The big banks are bleeding and the elitists behind the fraud riddled banks are in disarray in London, Brussels, Salzburg and the Vatican. HOUSTON HOBBY agrees that Minneapolis was 'sitting on it' too long just as they had with Colleen Rowley even as Congresswoman Michelle Bachman had gone on record opining laconically that both houses of Congress were a TOTAL GANGSTER GOVERNMENT, hence Chips' move from Fargo to be closer to Michelle's district. Mad Bax comments that the B&M shifter in the 36 Stud is supertrick. SuzieQ, Room 316."
While Chips considered the mortgage meltdown that would hit BOA, JP Morgan and Wells Fargo first, and the others well before Christmas, 2010, he noticed Red Panther was assuming a position she call AIREDALE which caused him to want to bark up her tree. However, another Immediate Clipper was illuminated just as Chips heard the FADEC reduce the engine thrust to 'climb' exactly 5 minutes after FADEC TOGA was achieved. As Red Panther held the tiller bar Chips read quickly in hopes of moving on to a more pressing project. Perhaps mashing would be more accurate as he noticed Red Panther had eschewed the faggy merlot for what would soon be 9 Coronas.
Agent Weatherman Immediate Clipper to Nano, Marquis, Hamish, McChrystal, Game Breaker, Name Dropper and Chips, copy Queen Hornet: "From the Weather Office in Chicago comes word of a perfect storm brewing. An unprecedented concentration of income and wealth at the top; a record amount of secret money flooding our democracy; and a public becoming increasingly angry and cynical about a government that's raising its taxes, reducing its services, and unable to get it back to work not realizing, due to their poor public education, that that is precisely why Crown Agent Barry Soetero was placed at 1600. And now the MSM is suggesting we're losing our democracy to a different system called plutocracy. That is not accurate. It would be more accurate to suggest an oligarchy of the elitists except for one thing. Abel Danger. We have caused Peter G. Peterson to bail out of CFR, Fred Thompson to end his Presidential candidacy, ditto Giuliani, we caused McConnell International to sell out to Clinton Rubin now run by Brad King of SERCO, we caused the cancellation of the KSM trial, we caused Senator Dorgan to go away, we have arranged to Outsource Obama, we leaked MERS to Florida Congressman Alan Grayson and simultaneously to Houston FBI, we have caused Hillary Diane to become 'tired', Pelosi's AIR PATROL exit has been sanctioned, Gareth Williams-Agent Chips-Anna Chapman went undetected by KGB and FRS, we have arbitraged MI6 into calling in FBI regarding Gareth Williams and Maddy McCann, under our tutelage FOX NEWS and Agent Game Breaker have reported Able Danger was suppressed during waning days of Clinton II, we caused Colonel Russell THE CANADIAN STALLION Williams' removal and incarceration 4 days before the False Flag attack planned for Winter Olympics Whistler (Project WOW) and our work with Iran on the Roxana Saberi release encouraged the President of Iran to point out to the United Nations that 9/11 was not a Muslim Attack. Unfortunately, as I was once of the other team, Abel Danger also blocked my EMERITUS status when I was removed from the University of Illinois system FOR CAUSE similar to Sasquatch's disbarment FOR CAUSE. Queen Hornet, beware the Swan as he has a 'killer of a job' . Bill Ayers (Weatherman) Abel Danger Chicago."
Agent Red Panther was applying negative 'vacuum style' pressure on a horn of plenty as a third ill-timed Clipper came in, this a FLASH from Hamish.
UKIP Chief Informant Hamish to Banzai Pipeline, Uncle Ray, Otto Pilot, Umbrellaman, Namedropper, Lord Pearson, Nigel Farage, Houston Hobby and Chips, copy Marquis d'Cartier, Suky Slicer and Yellowhammer: "Encrypted brevity follows; SuperJanet, ICAIR, Internet II, Soho-Net renders Canadian CANARIE. Possible that Timothy Garden and Slick Willy bushwhacked by a World Trader and a Tired Secretary both assisted by Mila M. of Canada (trophy wife of Airbus bribee) who has friends that speak French, Arabic, Urdu and Navajo. After failing on KLAX on Y2K due to Abel Danger's Port Angeles intercept, these reproductively unsound wenches directed TOPOFF 01 unaware of the 36 Stud. Jesse Owen? Louis Zamperini? Agent Chips? Do the wenches feel lucky, or just busted. Strike that; flat-busted see Russell Williams 34B trophy. Chips to Kew ASAP, Lesbo wenches, beware the 36 Stud, Hamish"
Red Panther had seen enough of Agent Chips' dedication to the sovereignty of the US and as she took Chips' Clipper Squirtgun and disabled it, she stuck his nose in her business and selected F4 on her Clipper Sunglass Case which brought up a great grinding song from 1961 when B&P Allbut from Orange, New Jersey sang of their trilateral devotion to young Agent Chips. Perhaps the wanker wenches trying to dismantle America were thinking that BP stood for British Petroleum ( see Gorelick Wall + 9/11 Commission + Otis Elevators + Abel Danger ) but in 1961 it stood from Barbara and Phyllis Allbut and when it comes to 'all butt' Chips is a world renowned observer of this sort of delightful eye candy, capeche?
http://www.thesun.co.uk/sol/homepage/news/3188233/Chile-miners-warned-of-cave-in-3-hours-before-they-were-trapped.html
As Chips had saddled up and gotten in sync with Red Panther he wondered how long it would take MI6 and FBI to cover up the obvious calling card of 'three hour refusals' in the case of Schlumberger employees wishing to exit the Deepwater Horizon just as the Chilean Miners had asked to be withdrawn 3 hours before their HAARP like cave-in. Perhaps the wanker wenches will wish to cancel any planned hits on airliners at Seattle, Boston and the third airport (currently a 'tossup' between Houston and Chicago Midway) in their plans to distract Americans after the slaughter of 2 November as "we the people" teach the Demorats and RINOs to fear us as we are no longer in fear of them, their DOJ, their IRS and their MERS meltdown mortgages as we, in spite of poor public educations, have figured out that MORT GAGE means DEATHGRIP in French. And that TOPOFF refers to a guillotine. Hey elitists, read my lips: PHUC EWE. And don't let your horeshit Princeton and Georgetown parchments cloud your mini-brains; PHUC is in reference to Kim Phuc Trang who was napalmed by the Crown Agents and EWE is a female sheep, the one pictured below a DLA Piper pig who was fired from Sidley Austin, capeche?
Chips was hammering home his message and mentally solving Elitist sanctioned, Crown Agent enabled FFAs (false flag attacks, not future farmers of America) he could see Agent Red Panther reaching for the Minnesota Vikings tube sock so he disconnected to prevent an early exploculation. As Red Panther directed a re-entry manually she also selected a faster paced song indicating to Chips that she wanted to go up tempo as John Ramistella performed his signature hit that Agent Chips would be singing at the Reunion at Ramey in March, 2011. As he got in the groove, pardon the expression, he wondered if Uncle Ray would be well enough to host her Wednesday radio show on 20 October, some three weeks hence, when Agents Suky Slicer, Abigail Chopsticks, and Chips would commit to a Wednesday evening dinner if the submarine man named Commander Gerrish would be willing to join them in Abel Danger's quest to bring down the cabal that enables the wealthy to "pick-a-ped" such as Maddy McCann or Jacob Wetterling. Foghorn Leghorn and Sasquatch may wonder why Queen Hornet has jumped ship as has Bill Ayers now that the FBI has been requested to re-open the investigation of B. Dohrn and B. Ayers regarding explosives and government building; Mueller, listen up. Beware the 36 Stud.
Chips was enjoying the security debriefing of Agent Red Panther and he found her physical attributes 'most pleasing' and as he looked over his shoulder at the moving map on the wall he could see no destination displayed and the magenta line extended to nowhere unlike his purple tipped red champion that felt to Red Panther like it was extended to her adenoids, capeche? As Red Panther called 'switch' at the 90 minute point an Immediate Clipper was enunciated on her Clipper Sunglasses Case, this one from Agent Rico Gambolino in British Columbia.
Piggy Palace Plaintiff Rico Immediate Clipper to Hamish, Chips, Banzai, Umbrellaman copy SuzieQ, Suky Slicer and Red Panther: "Ladies and gents not to be confused with Labias and genitalias; if anyone has contact with Chips or Hamish it is imperative that they correct an error in the 'hit list' of Abel Danger. In addition to the many listed changes they have 'arbitraged' they have failed to take credit from the recent denial of 'emeritus' status to Bill Ayers as the EVL Studio and Kellogg School of Management consider the possibility he is our mole and also RCMP Vancouver reminds Abel Danger that it was the information provided by Hamish and Chips that allowed RCMP to arrange the arrest of Colonel Russell Williams 4 days prior to the winter Olympics where he was to be 'hit' ala Willie Card, Dr. Ken 'Navajo' Hale and the 5 Raytheon executives. Had Canada's 2nd most notorious 'panty snatcher' not been arrested he would have been silenced regarding the CL604 jets deployed from 5th Wing at Goose Bay on 9/11 and also the Arabs in UAE could not have learned what they did that caused them to 'kick the Canucks' out of Camp Mirage. Side bar to Russell; the cuffs should always match the collar, your burgundy bottom with black top look awful, capeche? Rico, Vancouver"
As Chips did not want to embarrass himself with an early exploculation he thought about James Bond, his predecessor, while he was driving home his message and then he saw a blinking red light over the moving map display so he repositioned Red Panther to 'side saddle' so that they both could be kept abreast, or in Red Panther's case two breasts, as they awaited a FLASH text on the big screen. He recalled in a Bond movie that a girl who had changed her wig from blonde to red head once asked him "which way do you prefer me, blonde or redhead" to which the archetypical laconic opiner replied "it doesn't matter to me as long as the collar matches the cuffs", a policy Chips perpetuated in his role as Agent 36 Stud. Chips recalled that in that movie Shirley Bassey had sung 'Diamonds Are Forever', a fable that Naomi Campbell proved false as she was used and hoodwinked by the Crown Agents. Chips was banging Red Panther like a screen door in a hurricane when, approaching climax, she gushed "Chips, I hope we can do this forever, for this must be what forever is for". As he doubled his stroke he reached over to her Clipper Sunglass Case and selected C6 to provide her a musical correction while still allowing her a useful erection. As the song began her gentle correction a FLASH verbal was transmitted to all players.
"James Crosby and Brumhilde detect 3 fast movers at 7 o'clock, low, super. Banzai and Otto engaging via Air Patrol HACK. Angel and Roper, turn left 30 degrees to get into Canadian airspace ASAP crossing KIAG, Squawk 7700, new destination Goose, mission 'recover 2'. Buck Naked and Stone, ready defensive systems."
"Roper, flight of 2, cross turn low, targets from Angel 180/15, low, super, ID/kill"
As the two privately owned F5 aircraft rolled out beak to beak with the 3 unknown riders and illuminated them with Tigershark F20 radars a more pleasant message was received from James Crosby: "Knock it off, 3 unknown riders have gone 90 left with noses cold, Roper flight, resume escort, switches safe".
http://www.naturalnews.com/030160_naked_body_scanners_backlash.html

Chips wondered if the three fighters might have been deployed by Canada to obfuscate links between Colonel Russell "The Canadian Stallion" Williams, ITV/BBC Cameron and the naked full-body scanners allowing pedophile perverts, incarcerated with Robert Hanssen in Supermax, to look at children's genitalia for 8 hours a day and call that 'security' while ADT, GMB and G4S and Air Patrol make aviation security IMPOSSIBLE, READ MY LIPS. That is the type of security we saw on 9/11 as some Canadian perverts perverted the airspace over NYC and WDC as Maurice Baril and Russell Williams served CROWN AGENTS while wearing unknown 'underpinnings'. Red Panther resumed her posture called 'Airedale' Chips recalled the poem about Old Mrs. Hubbard who went to the cupboard to get Poor Old Rover a bone, but when she bent over, Ol Rover drove her, and gave her a bone of his own. As Red Panther and Chips played their parts to perfection they both saw on the moving map that the magenta line now ended at Goose Bay, Labrador where throughout the 50's Chips' father had flown CHROME DOME missions out of MacDill AFB in the B47Es of the 369th Bomb Squadron (M) then later the 367th BS which he commanded in the years after her returned from 'the coronation' during the period before the busiest port in the world, incorporating Canary Wharf – named after No. 32 berth of West Wood Quay of the Import Dock built in 1936 for Fruit Lines Ltd, a subsidiary of Fred Olsen Lines for the Mediterranean and Canary Island (Insula Canaria) – and the West India Docks (opened 1802 before de facto Crown agents became Crown Agents in 1833), was sold to the Saudi gentleman with 2 wives after the incarceration of the Kray twins who ran their network from the safety of prisons equivalent to the one Femme Comp Inc used to hold the Sisters' patsy, Robert Hanssen, who once enjoyed videotaping his 'private time' with his wife as apparently did Russell Williams with Mary-Elizabeth Williams (nee Harriman) with to share with fellow perverts in Chicago, pardon the redundancy, later.

"In November 1952, the first production B-47B Stratojets arrived at MacDill, and the wing became operationally ready with the jet medium bomber in June 1953. The B-47s of the 306th, along with their KC-97 Stratotanker aerial refueling aircraft, became SAC's first line of defense in their Nuclear Deterrence strategy. B-47Bs from the 306th Bomb Wing began a 90-day rotational training mission to England in June 1953, marking the first overseas deployment of the B-47. Major (selectee) Glenn A. McConnell led the first 4 B47s to Brize Norton in time to be 'cocked' during the Coronation of Good Queen Bess. For its role in advancing jet bombardment tactics, the wing was awarded the Air Force Outstanding Unit Award citation (OUC). During this period, the 306th also figured prominently in the filming of the 1955 James Stewart and June Allyson film, Strategic Air Command, a portion of which was filmed in and around both the 305th Bombardment Wing and 306th Bombardment Wing areas and their B-47 aircraft at MacDill AFB."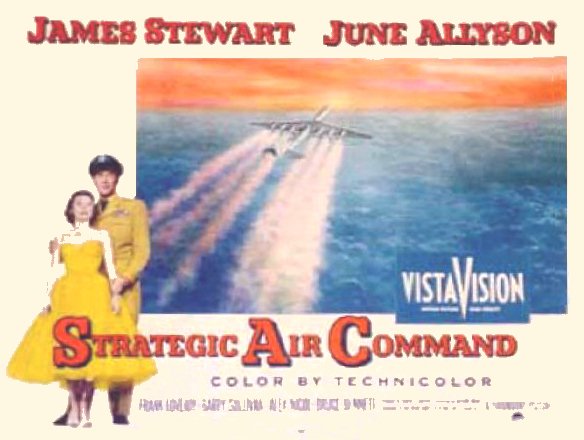 Red Panther called 'switch' at the 150 minute point and appeared to reach for the Minnesota Vikings tube sock which Chips denied her by placing it out of her reach as he continued with his 'Old Rover' act which she found to be pretty dog-gone satisfactory. Chips, never one to play favorites, harked back to the last time he had found a young female so 'articulate' in the skills necessary to be a female ass-set of Abel Danger, a young lady from a wealthy family in the UK who had a fish tattooed on her ankle, either a Dolphin or a Grouper, Chips couldn't see the ankle tattoo because it was generally wrapped around his ears. Chips couldn't remember her name but recalled that she worked in a stationary business and spoke fondly of 'Tricky' although she preferred her Brighton Pal from the mid-nineties she called 'Tricky Dicky' not to be confused with the Quaker President who had been TFed by Harriman's Hillary during Watergate 36 years prior to their evil cabal being dismantled after Maurice Baril and Colonel Russell 'The Canadian Stallion and Panty Sniffer in Chief' Williams 'pantygate' which all the Queen's horses and all the Queen's men could not derail. Meanwhile, Chips was driving the caboose and Agent Red Panther was enjoying being railroaded by the engineer with his hand on her throttle, in a manner of speaking. Red Panther forestalled an early exploculation by picturing Colonel Russell William's hate filled and demonic face which would become not only the face of the Canadian military but the farcical face of the Crown Agents who would be ejected like crap through a goose not to hearken back to Gen Patton who was killed in an 'auto hit' in 1945 or his namesake Senator Larry Patton McDonald who in 1983 was hit when a pair of F15s forced Korean 007 into Russian airspace and then performed a pure vertical F-pole as the defensive Russian missiles were launched over Sakhalin Islands as Russia, then still the USSR, had the right, nee duty, to protect it's airspace. Regardless of whether the F15s were from Alaska or were F15Js from Japan Larry McDonald was still given the same treatment as Paul Wellstone would later receive as he protested the Drug, Oil and Weapons (DOW) adventure in Iraq. For any doubters out there consider that when Minneapolis Chief Pilot Captain Ed Davidson accompanied an NTSB official to the Wellstone crime scene they found it 'significant' that one wing's de-icing equipment had failed prior to the fatal crash of the King Air which had followed a Bemidji Queen Air into Hibbing and preceded Norm Coleman's King Air, all 3 Beech models, two of the three having no icing problems whereas the Senator from Minnesota died due to 'illegal modification' of his Beech King Air 200, capeche? It probably didn't help that the jerk in the left seat was a male nurse who violated the 'duty rest' constraints of the FARs and the guy in the right seat had been terminated from Northwest Airlines who deemed him 'un-trainable'. Diversity has it's downside and Wellstone's unnecessary death proves it to the satisfaction of Chips whose purple tipped red champion was satisfying Agent Red Panther who often would lie to Chips in hopes of receiving a 'tongue-lashing' for her verbal transgressions not to invoke thoughts of Jamie Gorelick's transgressions with the Ogilvy & Mather lesbians who spun the 9/11 Commission Report to divert public attention from the Otis Elevator choke points, maliciously positioned in both One Canada Square and the Twin Towers, and, a decade later, from Schlumberger's incendiary cement-bond loggers as they were evacuated from the Deepwater Horizon prior to sending the rig and 11 of its predominantly hetero-patriarchal crew members to a place Beyond Petroleum, capeche?


Chips noticed from the moving map that they had only 55 minutes left and he drew Red Panther's attention to that fact. She responded by passing him another tin of Chicken of the Sea Smoked Oysters and two Cialis 'daily use' tabs as they would have to go up tempo and stiffen their resistance to the Crown Agent Twisted Sisters who had been 'exposed' by the Austin Posse on 28 September, 2010 in this gripping interview which is the first of the 31 segments taped in Austin, Texas, to be aired:




The first segment had been on the internet for less than 36 hours when some Twisted Sisters started petitioning for 'ship jumper' status with Abel Danger as Mila M. offered up P. Gauthier and Queen Hornet fingered Gorillawoman. In Chicago where EVL studios (Northwestern) helps Sohonet with the snuff film back hauling a sissy married to a wench attempted to jump ship shortly after the University of Illinois denied him 'emeritus' status as Illinois went into the second biggest operation of 'damage control' seen since the USS Indianapolis was the last US combatant sunk in WWII. The bigger damage control event was centered between 1 Canada Square, 10 Downing Street and Soho as the Houston FBI office was steering MI6 in the right direction to discover the network that ICED Gareth Williams, known to our readers as Slade Lane, not to be confused with the Fur and Feather Pub in Norwich where abundant food and frosty pints are available in profusion as the Twisted Sisters suffer from confusion but not PMS as they are known to be too old or re-productively unsound except for one Brit and one Canuck both of whom Agent Chips had 'sampled'. As Houston Hobby and MI6 dial down their focus and draw a bead on the female defendants of Civil Case 3:07-cv-49 which currently gathers dust on AG Eric "2nd Amendment" Holder, Congressman Grayson in Florida puts pressure on Robert Swan Mueller III to 'grow some cojones' regarding the MERS mess as Agent Chips reminds the Director of the FBI that he still is awaiting an answer to his letter to FBI of 13 February, 2007 after Adam Air 574 was hit and before the hits on Kenya Airways 507, Colgan 3407, Air France 447 and the (Abel Danger) blocked event of NWA 253 on Christmas, 2009. If anyone has forgotten Colgan 3407 realize that it silenced Sean Rooney's widow in a manner similar to the silencing of Wendy Burlingame, Captain Chic Burlingame's daughter who, like Beverly, wished to have justice for the murder victims of 9/11, they need to realize that pleading to a CUKC Passport Crown Agent with no birth certificate wasn't likely to bear fruit not to be confused with bare fruit such as the bananas on display in the back of Larry Sinclair's Limo, the Robert Wone death scene or the dead choir boy from Reverend Wright's Wrong church where after attending for over 20 years Boo Boo didn't understand that GOD DAMN AMERICA was offensive to God and to his Christian Patriots who are about to throw "the baby out with the douche water" pardon my french, lower case intentional as France falls like a prom dress into the muslim side of Europe due to the birth rate battle being won by the Muslims with an 8-to-1 advantage due to Arab potency and French fagginess.

http://grayson.house.gov/UploadedFiles10.14.2010.Grayson_Letter_to_Mueller_and_ONeill.pdf


Agent Red Panther replied to Chips' request for uptempo by crossing her ankles and 'squeezing' which was her signature position during uptempo ops even though Airdale was her favored posture during routine 4 hour enduros such as she'd been sharing with Agent Chips going back to October of 1974 when he reported for duty at NAS Chase FIELD in Beeville, Texas where in 1975 the Police Chief was named Lyvers. Red Panther grasped the Minnesota Vikings tubesock and stifled herself so that when she climaxed like the fertile woman that she was she wouldn't raise the dead if N007HT happen to have any human remains in the cargo hold as it had in mid August of 2010 when a live MI6 asset went 'flatline' over the Isle of Man where down below Richard Sandor, Chairman and Founder of the CCX wished that either Bill Ayers or Mrs. Bienen would 'put a sock in it'. As Red Panther went into the quivering vulva mode Agent Chips went 'weapons free' and polished her off just like the PQM102 he polished off in April, 1982 when he launched an AIM7 Sparrow from aircraft 64-0972 which today sits on a pole in Fargo just as Red Panther had recently sat on a pole from Fargo, if you follow me and know where my head's at and where the 'other head' just was, capeche?


Chips handed Red Panther a moistened towelette as he stuffed the monster into an Oscar de La Renta Slingshot Rumpmaster with extra humongous pouch. Chips had selected Pastel Manley Mocha which caused Red Panther to wonder if he was planning on a different enduro partner for the Goose to Brize flight which was now displayed in the 'next leg' window of the moving map on the wall. She was quite fond of the 'last leg' that had just been stuffed into the Manly Mocha IOC and as Chips helped her place her casabas into her 44D bustier she gave him a quick status check as the landing gear, or as some might say, undercarriage was extended. The thought of Red Panther's undercarriage made Chips' hydraulic cylinder start to achieve a higher PSI and in fact was again sufficient to complete the act, assuming penetration however slight could be accomplished by our able bodied swordsman Chips. As Red Panther was reaching into the Humongus Pouch for a Halloween Treat she was tricked by an incoming Flash from Banzai Pipeline who was at the Plum City Global Ops HQ during Chips' deployment aBROAD.


Global Hammer Banzai Pipeline FLASH Clipper to Abel Danger assets aField and aBroad, copy Hamish: "Crown Sisters getting more nervous with each passing hour as 'ship jumpers' make Dave Cameron, Scottish heir to the Geddes' Chicago safe, look like a school boy wanker. Weatherman in Chicago, Queen Hornet in DC metro and now the Russian lady who was Anna the Jackals' counterpart in the NetJets Business Travelers' project at the City of London airport involving A318/Menzies/WiFi and the CIA's Abacus codes stolen by John Deutch aided and abetted by Brucy Baby and Queen Hornet. We have responses from UKIP, Bruges Group and Houston Hobby requesting more interviews on tape as Mueller is encouraged by Congressman Alan Grayson to GET THE HANDCUFFS READY. Houston Hobby has shared the Russell Williams Olympic Bomb tie to the Crown Sisters and they want more names. East coast media wishes to know why AIG and BP are being coddled by the baby being thrown out with the douche water. The military zero pictured below has brokered a goodbye kiss from Sasquatch to 'the baby'. East Coast media understands AIG is guarantor of Congressional pensions but pending resolution of Alan Grayson/Robert Mueller tiff it appears those pensions may be worth the same as United Airlines PBGC pensions scuttled by Chicago's $40 million dollar Judge Wedoff who may have lost his recall due to a head injury. Houston is moving. Richmond is joining and Minneapolis is force to choose. Looks like Sister Gaulthier arranged the recent show trial for Williams - a self confessed pedophile and snuff film cameraman - to disrupt Abel Danger's investigation into the use of Lockheed Martin and Macdonald Dettwiler and Associates' war rooms by Calgary Wharf Group, the owners of Canada Square, to eliminate competitors in the attack on New York of 9/11 after they fingered Russell 'the Canadian Stallion' Williams when his role in the false flag attack planned for Whistler in February, 2010 was penetrated by Chips, penetrator par excellence according to Agent Bean. Standing by in Plum City but out the door for the security of Molly's on Main in the Plum 1, 36 Stud, Banzai"
Agent Red Panther had finished with her personal hygiene project much to the pleasure of Chips who was sampling her MI and finding it remarkably doable. As the monster strained he and Red Panther felt the mains touch down at Goose Bay where in a Menzies' service body tandem Agents Hamish, Marquis d'Cartier and Pierre Le Peu Roguephart talked strategy. As the yellow, former military, JP5 tanker approached the N007HT Happy Trails, Stone selected JP5 on the performance page while Agent Buck Naked grabbed his 3rd Grolsch widebody. A blacked out Jawa motorcycle parked by the fuel truck and a trim man with a pencil moustache let himself into the back of the Menzies' truck as a CH46 with HMM on the side lifted off and disappeared to the south south west. The man with the pencil thin moustache carried a book of genealogy and a small wad of Federal Reserve notes he referred to as 'fun coupons'. Once inside the Menzies' truck Hamish introduced Mr. Galt to Marquis and Pierre as they waited for the signal to board the Dassault Falcon 7x. Hamish adjusted himself dressing left. Mr. Galt twirled the left end of his pencil thin stash. Marquis observed the reaction to both by Pierre LePeu Roguephart watching for telling reactions using COIN technology and Abel Danger profiling standards. Marquis adjusted himself, dressing right and then pulling down on his right ear lobe three times. Hamish understood the analysis results. The inside of the Menzies' truck began to flash in red as the anti-collision light on the Falcon 7x was turned on as a signal to the refuelers that Stone was satisfied with the fuel load just as Agent Red Panther had been satisfied with a recent Oyster load. As the refuelers disconnected their hose, Agent Red Panther looked forward to Agent Chips connecting his. As the yellow refueling tractor-trailer drove off towards the Flight Line diner, Hamish led the group of 4 aboard the Falcon jet.
Hamish and Marquis took the two leather seats on aircraft left leaving 2 seats on aircraft right for Galt and Roguephart. Chips passed up a bucket of ice with 4 Grolsch widebodies into the flight deck as Buck Naked was taxiing no faster than a man could trot, this time in kilometers per hour instead of miles per hour but still at the pace set by Jesse Owens and Louis Zamperini at the 1936 Berlin Olympics where Adolf was about to do some dastardly deeds for his handlers in the city of London with the full support of the Scherff family and their friends the Pierces and Neville C not to be confused with New Orleans Neville Brothers, capeche? As Chips grabbed a 32 ounce Captain Sherlock Martini and a similar sized Ramey Rimshot for his pre-lubing lady, Hamish asked for his signature mineral water with lime slice.
"Sorry Hamish, no time, takeoff roll has begun and I have a sensitive security de-briefing to tend to in the interest of the continued sovereignty of the Republic for which it stands" as he pointed to an American flag with no yellow fringe on it. Across the aisle Agent John Galt took a small flask of Tullamore Dew out of his breast pocket and had a long pull while back in the Crew Rest Facility Agent Red Panther was applying a long pull to a horse of another color not to be confused with a horseHOLDER of no color as Eric Holder receives Civil Case 3:07-cv-49 on Halloween Weekend, 2010, one hour after it is posted at www.abeldanger.net . With the CRF door locked, for security purposes, Chips turned out the bedside lamp with an IOC in deep burgundy that matched the flamed fenders of the 36 Studebaker used for undercover work at Abel Danger Plum City Global Ops. Red Panther had assumed her favored position, the Airedale and Chips was about ready to honor her gambit when an Immediate Clipper came into Red Panther's Clipper Sunglass case.
Royal Crown Agent Suky Slicer Immediate Clipper to Hamish, Chips, Marquis d'Cartier, John Galt, Banzai, Otto Pilot and Uncle Ray, copy Yellowhammer and Fox: "From Abigail Chopsticks comes word that KSM also has evidence Crown Sisters equipped City & Guilds' livery companies including Stationers and Newspapermakers and Constructors with CANARIE fiber links needed to backhaul images from bases formerly commanded by Canadian Forces Colonel Russell 'Canadian Stallion' Williams including Camp Mirage and CFB Trenton, and use Canary Wharf/Canada Place war rooms in the post production of Sohonet snuff films broadcast as virtual news from fake crimes scenes. The Weatherman in Chicago and Queen Hornet concur. Our VNN moles tell us to watch for a headline such as this as The Canadian Stallion becomes the sacrifical scape goat as Harper and Mila M. try to distance themselves from their true history which includes preparation for, and failure to remedy, the Canadian Forces attack on New York and Washington DC on 9-11-2001. "[Evidence Crown Agents Sisters can recruit members of pedophile snuff-film camera crews through phony investigation services such as NIS and USIS to infiltrate and then sabotage the military forces of a sovereign state] From confident colonel to confessed murderer Wednesday." Our Predictive Software suggest Oct 16- Oct. 22, 2010 as most likely release target window, pending Houston Hobby progress with MI6. Chopsticks and Slicer available for 4 way face-to-face with Royal Navy Gerrish and US Marine Chips on the 11th hour of the 11th day of the 11th month. Suggest Kelmarsh or Crawley. Suky Slicer, Pastel Strawberry Cream."
As Chips was taking it all in, so was Agent Red Panther as she had backed up to force penetration, and Chips liked that. Seeing that Red Panther wanted to 'set the pace' Chips remain rigid and turgid and allowed her to do the cycling as he saw another message appear on Red Panther's Clipper and a similar message scrolling across the moving map.
Royal Crown Agent SuzieQ Immediate Clipper to Chips, copy Red Panther of Austin Posse: "Chips, Houston Hobby suggest you guard against 'confident and cocky' behavior once you are in England. Recall what happened to the Canadian Stallion in Belleville, Ontario according to MSM accounts: " BELLEVILLE, Ont. - A confident and cocky colonel strode into the Ontario Provincial Police's interview room on Feb. 7 and a degenerate killer and sexual sadist shuffled out .. After seeing hundreds of photographic self-portraits of Williams during his more than 80 fetish burglaries modelling stolen lingerie and children's underwear while aroused and masturbating ( ala USDOJ ), and hearing vivid descriptions of hours of videotapes he made of his sexual torture and murders, it seemed a relief to finally see a video in which Williams was the one to experience the ache. Williams, 47, likely felt he had the upper hand as he strode into the room, talking about how thorough police are being in their investigation into Jessica Lloyd's disappearance, saying he is "glad to see it." "Ever been interviewed by the police in a room like this before?" asks Det.-Sgt. Smyth casually as Williams takes off his yellow coat and drapes it over the back of a chair and sits down. "I have never been interviewed like this," he says, smiling and looking around the room. He spots the video camera lens above him and he stares into it and flashes a broad grin. It is as if he thinks he is adding to his secret video collection. "I guess the closest," he says, is when "I was interviewed by NIS for top secret clearance." Suggest a three way split in London with one package to Soho, one package to Pimlico and a small unit to Kew Gardens, capeche? SuzieQ, Pastel Lemon Chiffon."


Agent Red Panther had been reading along with Chips as he started his world reknown 'piledriver' technique. While Chips did his Derrick Pumper impersonation of a west Texas oil pumper, up forward in the 4 leather seats a 'squealer' from Canada Forces was spilling his guts to Hamish (global), Marquis d'Cartier (Canada) and John Galt (US) with a live feed to Houston Hobby, Banzai Pipeline at Plum City HQ, Otto Pilot in Europe and Uncle Ray in Rome, all being monitored by UMBRELLAMAN.
As James Crosby and Brumhilde overflew Angel and Roper, flight of 2, Banzai commenced the briefing that would end the Crown Agent occupation of the White House by the cocaine addicted street punk and his failed attorney handler.
"Ladies and gentlemen, it has come to this: the tallman from El Paso has encouraged us to refile the 9/11 lawsuit prior to a known false flag scheduled for late October. The KEEPER OF THE SECRET observed the stainless steel cylinders of narcotics in the flag draped coffins at Dover at the same time Agent Chips and Kui Longboard observed them passing through Hickam AFB during the pendency of General Hunter H. Harris IV, PacAF Commander at Hickam from where he sent Field McConnell, Punahou '67 to the United States Naval Academy on 27 June, 1967 arriving Baltimore's Friendship FIELD 28 June, 1967 during the height of the DRUG WAR in Viet Nam. This was part of the Elistist 70 year plan to pit Communism against Capitalism while the OCTOPUS BANKSTERS raped both systems financially hoping to deploy an NWO Hybrid prior to 11-11-11. Umbrellaman, effective HIGH NOON on 22 October, 2010 will declare GAME OVER and give Barry Soetero 60 days to vacate the country using the CUKC passport he has used since at least as early as 1981, see Brzezinski and Columbia. If he stays, he will be subject to a trial by jury which may be sitting in Fargo where the lawsuit will be filed NLT 1700 hours on 31 October, 2011. DoD and Department of Treasury supporting Abel Danger and the resurgent Able Danger in OPERATION CASPER
(Cocaine addicted street punk; easily removed). The test flights in and out of City of London Airport in period 7 August to 27 August, 2009 bore much fruit, and low hanging fruit it was not. Abel Danger's UMBRELLAMAN commend Cargo from Fargo and Olga from Volga as they helped script THE GREATEST STORY NEVER TOLD, which produced the video attach below this briefing docket. While Richard Dreyfus was offered the script on 9/11/2008 during the Eurasian Film Festival in Astana, Kazakhstan, it appears that the movie will be made in Jordan, Russia and India as Global Commoners unit to shitcan the Elitist PFers who do not COME OVER before 11-11-11. I yield the MIC to Agent Hamish C. Watson of Cambridge University, Hamish.."
http://captainsherlock.com/Good-Queen-Bess/longcoolmovie.wmv

"Umbrellaman and Banzai Pipeline, thank you. The time has come, it's us or them. God favors us. What the Crown Sisters, or as Agent Chips would opine laconically, the Twisted Sisters of the City of London, have set in motion from 1 Canada Square is a network with 4 modes of transport just spread over a 6 mile landscape to be known as HEART OF BEAST. Canary Wharf allows the shipping, Jubilee Line the rail, City of London Airport the supposed business travel to NYC, and Livery Cockney Cabs the ground transportation of back hauled snuff films such as those that may have entrapped Queen Hornet and certainly nailed the coffin of CANADIAN FORCES COLONEL RUSSELL 'Canadian Stallion' WILLIAMS who our man from Goose Bays 5th Wing will now address; Colonel Pierre Rogue-Phart, over to you, and thank you for your courage in explaining the CL604 missions of 9/11 and Canada's recent ejection from Camp Mirage, United Arab Emirates."
"My pleasure Hamish, and thank you Banzai Pipleline and Umbrellaman for this opportunity to craft a solution that may save both Canada and the United States from implosions designed by the Bilderbergs and their (sick, fucking) ilk. As Hamish pointed out the 4 modes of transport for backhauling physical film canisters from EVL in Chicago and 'even more evil' in Canada could not have been facilitated without Sam Cam, Anna the Jackal, Net Jet and Menzies inside the London-Bristol-Liverpool area of operations. I might point out that Warren Buffett, Goldman Sachs, Net Jets, Wells Fargo and Offutt AFB is a matrix of interest – intense interest – in FBI offices including Houston, Minneapolis and Little Rock. We have thwarted the planned October False Flag involving STRANGLER SUITE deployments at KBOS, KSEA, Sears Tower and Houston Hobby. It is incumbent on all of us global patriots recognize OCS: One Canada Square (center of evil), Onward Christian Soldiers (battlers against evil foretold in Ephesians, Paul's message to the church at Ephesus) and Officer's Candidate School ( where those sent to destroy from within the militaries of Canada and the United States were trained ); best example was 9/11 when the Crown Agents 'tricked Canadian Forces' into attacking America using Maurice THE SEAHORSE Baril and CFB Colonel Russell THE CANADIAN STALLION as the two catalysts, a pair of 'real sick puppies'. A 'friend' in Ottawa suggests that PM Harper is troubled by this Clipper, which I will quote 'verbatim', from Banzai to Harper: Hawks CAFE is asking UKIP to investigate Crown Agents Sisters' Kristine Marcy and her colleagues (see notes) for their apparent use of Canada Square ConAir war rooms to create special effects for the 'first live broadcast mass snuff film in human history' and support Canada Square tenants in 'Abacus 9/11' insurance claims on Lloyd's of London. KSM also has evidence that Crown Agents' Sisters deployed City & Guilds' livery-company hit teams from Haberdashers and Stationers and Newspapermakers to set up fake crime scenes where images, allegedly backhauled by David Cameron's Carlton/ITV camera crews to Canada Square, could be converted into the live broadcast of Abacus 9/11.
Our KSM agents have evidence that Crown Agents procured war rooms for the Canada Square clients of KPMG and Allen & Overy, while Marcy built a pedophile and prisoner-based protection service for Abacus 9/11 actors hired through City & Guilds of London, U.S. Justice Prisoner and Alien Transportation System (ConAir) and SBA 8(a) program. KSM also has evidence that Crown Agents' Sisters deployed City & Guilds' livery-company hit teams from Haberdashers and Stationers and Newspapermakers to set up fake crime scenes where images, allegedly backhauled by David Cameron's Carlton/ITV camera crews to Canada Square, could be converted into the live broadcast of Abacus 9/11. Well, the BIG DOGS from Plum City are hiking their rear legs to pee all over the sick puppies in Canada's military and their handlers who tend to be Oxford Bullingdons deploying BULL DYKES in places like USDOJ and DHS, need I say more?"
"Negative Colonel Rogue-Phart, we know their names. The TWISTED SISTERS exposed in Austin, Texas on 26-30 September to the Houston Hobby pea shooters will soon be in a Supermax purged of pedophiles where the SUN AIN'T GONNA SHINE NO MORE and if you think that the Walker Brothers sang that for the Kray Twins in 1966 after Ronnie Kray had murdered George Cornell in the Blind Beggar pub, keep in mind that another Walker was a TEXAS RANGER not to be confused with the ARIZONA RANGER WITH THE BIG IRON on his hip see also homepage of www.captainsherlock.com which portends the Final Shootout at the F-M Corral, capeche? Remember the Krays worked with corrupt officials in the U.K. and the U.S. prison system so that pedophiles inside or outside could recruit juveniles for the sexual entrapment of bankers and brokers moving through Canada Square. Agent John Galt, what sayeth the Arizona Ranger?"
"Thank you Banzai and Umbrellaman for allowing me to participate in END GAME. I am a student of genealogy and I have tied up the loose ends that will help Abel Danger understand which families oppose both America and Russia in hopes of having North America and Russia be infested with radicalized Muslims as has already occurred in Western Europe which is irreversibly Muslim if birth rates continue favoring Muslims by an 8 to 1 margin. As you know Chips and I met with SECRET SERVICE and CIA in Phoenix on 27 February. I cannot reveal details as the investigation is ongoing however some key words are: Angel, Roper, Rodini and Accuracy. Crown Agents' Sisters dispense paralyzing terror just as easily as Chips' purple tipped red champion dispenses incredible excitement; ask Agent Bean, SuzieQ or Suky Slicer. The OCTOPUS BANKERS have always pitted 'us against them'. Black against whites; gays against straights; men against women; Rs against Ds; Muslims against Christians. However, thanks to Abel Danger and the Internet, the US has now has wrested the advantage from the Them using the SWORD OF TRUTH, the Word of God, which has caused the Twisted Sisters to piss like little boys and their limp/lame/bisexual/homosexual assigned husbands to piss like little girls. As the Oligarchic Elitists line up at the gallows, the Republic form of government in the United States of America will survive if God wills it in accordance with Proverbs 21:31 and II Chronicles 7:14. Let us all, Muslim, Jew, agnostic, atheist, Buddhist and Christian alike consider Psalm 118:8 which is the precise center of the word, and should be in the center of all hearts. As Abel Danger proves the Banker's Manifesto of 1892 a failure, from Plum City and Fargo he will deploy CHIPS' MANIFESTO OF 2010 which will outsource Obama, curtail Clinton and cause Nancy Pelosi's face to drop for the last time to a position from where it will not be lifted anymore. As Chips and the Dangerettes prove that the Great Imposter is not so great after all, we should all pray to a power higher than mankind for the Peace, prosperity and comfort only provided from above. Chips has authorized me to release a classified video tape of a typical day in the United States Department of Justice, FBI and Congress; all bought and paid for by Crown Agents, now all freed of their servitude by Agent Chips, Director of Ops from GROOVE:
GROOVE ( Guaranteed Removal Of Obama Via Endocrinology, research 'CIA cancer', see also Pelosi ), GROOVE For any doubters recall Abel Danger Operation SALMON SLAMMER that exposed the Whistler Mountain False Flag to occur under guidance of CFB COLONEL RUSSELL 'the Canadian Stallion' WILLIAMS, Pervert 2 to Maurice THE SEAHORSE Baril's Pervert 1. Abel Danger stood down the stallion 4 days prior to the intended hit. Over to you Marquis d'Cartier, please speak in English, not your accomplished French, Si vous savez où ma tête est veuillez and, if you don't, here is a bit of history on what was happening in 1833 when Crown Agents was launched.
"In 1833 the Government ended the East India Company's trading function, causing a crisis for the East India Dock Company. Immediately, the dock company was deprived of the use of the East India Company's purpose-built bonded warehouses in the City and the shipping trade plummeted. A year before, in 1832, the East India Dock Company decided to build a steam wharf (Brunswick Wharf) which opened in 1834. It was against these very changed trading conditions that, in February 1838, the West India Dock Company approached the East India Dock Company with a bid worth £110 of West India stock for every £100 of East India stock. The offer was taken up and the two companies were amalgamated and thenceforward the East and West India Docks were run for the use of all trades. Once the East India Docks became part of a larger dock system on the Thames, their role inevitably changed. The larger locks and deeper entrance basin of the East India Docks were better able to accommodate larger ships than the West India Docks, and the mid-nineteenth century saw a change in their use, with a growing emphasis and reliance on the export trade. The export wharfage trade increased in value from £2,364 in 1849 to £3,104 in the first half of 1853. In the 1850s and 1860s the docks became increasingly busy, with the annual number of ships using them rising from just 50 in 1851 to 400 by 1866. Yet in 1854 the East India Docks were said to be 'in a poor state . . . overcrowded with floating timber and lighters, poor roadways, rubbish uncleared', and reform of the docks was urged. From: 'The East India Docks: Historical development', Survey of London: volumes 43 and 44: Poplar, Blackwall and Isle of Dogs (1994), pp. 575-582. URL:
http://www.british-history.ac.uk/report.aspx?compid=46535
"
"Thank you Agent Galt, and thank you Banzai and Umbrellaman. As current Canadian Abel Danger guru I applaud the FAA and ALPA plans to invoke TERROR THREAT LEVEL PINK as soon as Abel Danger's Pro Se filing takes place in Fargo North Dakota NLT 1700, 31 October, 2010. Like Colonel Tillis's 6 foot 4 black friend Will Chandler, Agent Chips has inspired us in that he is not afraid to die. Even more so than Michael Martin Murphy, Agent Chips has educated us all on WHAT'S FOREVER FOR. Tracking the Scottish herdsman's family from the north of Scotland through RAF Thurleigh to MacDill AFB and back to END GAME at RAF Mildenhall I would give him much credit in identifying Canary Wharf, once the busiest dockyard of it's day, as the current center of evil as the war-rooms at the top of the center building tower over HSBC and Citigroup, all rented from the Arab with 2 wives whose private A380 we expect to take possession of with LETTERS OF MARQUE AND REPRISAL. While Canary Wharf, also known as the West India Docks pier, was morphed into One Canada Square (OCS?), the top floor war-rooms capable of directing bombing attacks for Olympic hopeful cities not in carbon compliance with Blood & Gore's ABEL DANGER BLOCKED SCAM, will be inerted now as FBI Houston and MI6 discover Gareth Williams killer(s) just as Jon Benet Ramsey's death and its relationship to Lynne Cheney and Mineta's Lockheed Martin will soon be COLD CASES CLOSED. After sampling Paule Gauthier and the perverted Colonel Russell, the Canadian Stallion, we, Canada, an ally to America, have determined that the third target of OBAMA'S OCTOBER SURPRISE was Chicago, not Houston. Some wannabee pricks at One Canada Square have boasted that they can whack anyone. Fair enough, I dare them to whack FIELD MCCONNELL of PLUM CITY. Bring your A game if you try it, sick ass. The 1960's shutdown of Canary Wharf by the Krayleigh matriarch, created a rich recruiting ground for the pedophile global whackers, just like the US Bureau of Prisons. I presume that those in Clinton-Rubin's DOJ will shit a brick when they are busted by the BRIC BRAC, google it.......". Agent Marquis d'Cartier was interrupted by a FLASH CLIPPER from Agent SuzieQ to Umbrellaman, et. al.
Christian Soldier SuzieQ FLASH CLIPPER to Christian Soldiers UMBRELLAMAN, 3 Hammers, and Abel Danger units aBroad and aFIELD: "At 0733 this day I was ordered to be nonchalantly leaning on the lion, and waiting for the LAMB, by 0900/23 October. If anyone can get a message to Chips, please have him join me as I have the PRO SE filing for the Court in THE HAGUE. Christian Soldier SuzieQ, Pastel Lemon Chiffon."
As Hamish, Marquis d'Cartier, John Galt, Pierre Rogue-Phart, Buck Naked and Stone saw a second FLASH from James Crosby light up in RED, a blue flash enveloped ANGEL and the aircraft was pitched into pre-dawn darkness 69 miles south of NAS Keflavik. Back in the Crew Rest Facility Agent Red Panther called 'switch' and presented a perfect stern aspect so the WORLD'S MOST POTENT FIGHTER PILOT could enjoy an unobserved stern shot as his 'skinny wingman' was deployed with lethal impact on the TWISTED SISTERS. While Chips endeavored to deliver the pleasure that Agent Red Panther so fervently desired, due to the electro-magnetic attack on the electric sensitive Falcon 7x, all Clippers were suppressed and both Red Panther and Chips' Clippers failed to put in queue a couple of Immediates from Banzai Pipeline holding down the Global Ops job at Plum City from the enhanced security bunker two floors below Molly's on Main across from the Duck Pond in Plum City, a serene village in a peaceful valley.
Abel Danger Global Ops (temporary) Banzai Pipeline Immediate Clipper to all ass-sets in England AOO, copy Otto and Queen Hornet: "IMMEDIATE I. Chips Check Crown Sister Sam Cam Massive Attack for Prince of Canada Square. Sisters apparently used Canada Square war rooms to move Carlton / ITV camera crews through London City Airport and into position to shoot the 'first live broadcast mass snuff film in human history' on 9/11. Post production special effects were done on Sohonet. The 'Al-Qaeda' alibis were generated by Tricky from New York, Colonel Russell Williams through Camp Mirage (UAE) and Saudi Prince Al-Waleed through leaseholders at Canary Wharf. Amazingly enough the Sisters sited Canary Wharf beside the home of the Kray on the East End Isle of Dogs so the pedophile twins and their Mother Violet Lee, are ruling the City from beyond the grave. Crown Agents procured Canada Square war rooms to rebuild the triangular trade launched by Hamish's ancestor. This time its drugs, guns and snuff to support delivery of the Sisters' pedophile and prisoner-based protection service to online clients such as Prince Al-Waleed. It's taken them thirty years, but they have now extorted control over man-in-the-middle leaders of all 108 City & Guilds' livery companies and their global supply chains. The men are either victims or co-principals of what the Sisters did to extend the Krayleigh pedophile protection service for Hollywood stars such as Frank Sinatra in the 1980s who recorded CHICAGO IS MY KIND OF TOWN before his mother hit Mount San Gorgonio in Lear Jet N12MK in 1977 ten years prior to Dean Martin's son hitting the same mountain in an F4 Phantom which invokes thoughts of QUEEN OF THE NORTH and lately HMS Astute whose navigator apparently was not ASTUTE, capeche? The Sisters have set up Canada Square brokers or bankers such as Prince Al-Waleed to silence rivals by investing in fake/real snuff films manipulated by the Sohonet special effects community. United 93 is an example where GE and Sohonet used the Access Graphics technologies extorted from JonBenet's father and his erstwhile employer Lynne Cheney at Lockheed Martin. The Sister deployed livery-company hit teams from Haberdashers, Security Professionals, Fishmongers (note Sam Cam's dolphin tattoo indicating a Billingsgate Fishmongers' asset!), Stationers and Newspapermakers to set up fake crime scenes. Images were backhauled by Carlton / ITV camera crews to Canada Square for Al-Waleed's pedophile associates and appeared on 9/11 in a live broadcast of the Massive Attack snuff film after manipulation by the Age of Stupid Wanker Women with Ogilvy & Mather at Cabot Square. To understand the legacy of the Krays and more particularly their mother, you have to read this http://www.trutv.com/library/crime/gangsters_outlaws/mob_bosses/kray/index_1.html" Banzai Pipeline, Plum City Global HQ reporting."
Abel Danger Global Commander UMBRELLAMAN Immediate Clipper to all ass-sets in England AOO, copy Otto and Queen Hornet: "IMMEDIATE II. Chips; suggest that in the light of what we know now, including the Sisters' control of Tricky, Colonel Russell Williams, Michael Jackson and Prince Al-Waleed, we re-word and re-file a case for x 3 damages for wrongful death. We have to target the Sisters' RICO, a pedophile and prisoner-based snuff-film production service which evolved from Krayleigh Enterprises at Soho Square and Canary Wharf through the '80s and '90s. You may need to set Abel Danger up as not-for-profit entity whose collective ox has been gored. Consider the title of the lawsuit as "Abel Danger v. Crown Agents (Sisters)". Alternatively it could be named "Abel Danger v. Crown Agents (S.E.S.)" for reasons you know well. Papers should be served simultaneously in U.K. and Washington D.C. at the following addresses; The Crown Agents for Oversea Governments and Administrations Ltd. Registered in England and Wales No. 3259922 St. Nicholas House, St. Nicholas Rd, Sutton, Surrey, SM1 1EL, United Kingdom and as of November 1, 2010, Crown Agents USA at 1129 20th Street, NW, Suite 500, Washington, DC 20036 Tel: 202.822.8052 begin_of_the_skype_highlighting 202.822.8052 end_of_the_skype_highlighting begin_of_the_skype_highlighting Fax: 202.822.6473. Here is the team in the U.K. http://www.crownagents.com/CAIM/Ownership-Management.aspx and their counterparts in the USA http://www.crownagentsusa.com/CA-USA-people.aspx. Note the mug shots for Jenny Borden in the UK and Lynn Prosser, Lisa Luchsinger, Lorraine Overbeck, Catherine Fontaine and Vivian Arthur in Washington, D.C. They will have to be added to the named Sister list. Lastly, after serving the folks at the two addresses, you may need to ask Congress for Letters of Marque and Reprisal authorizing the Abel Danger team to seize Prince Al-Waleed's yacht the 85.9-meter (282-foot) Kingdom 5KR. She was originally built as the "Nabila" for Saudi arms dealer Adnan Khashoggi. She posed as the Flying Saucer, the yacht of James Bond villain Largo in the film Never Say Never Again. The yacht was later sold to Donald Trump, who renamed her Trump Princess. Al-Waleed bought back the yacht after Trump's second bankruptcy]; his new yacht currently known as the New Kingdom 5KR [ about 173 meters (557 feet) long and carries an estimated cost of over $500 million. The yacht is rendered by Lindsey Design and is expected to be delivered in late 2010]; all his aircraft including a Boeing 747, an Airbus 321 and an Hawker Siddeley 125; also his Airbus A380 [the world's largest passenger aircraft, which is scheduled for delivery in 2012 and is noted in the 2009 Guinness World Records as the largest private jet in the world]. He has bought this shit with his share of the profits made by Crown Sisters' snuff film box-office and the 9/11 pump and dumps through One Canada Place and the Ogilvy & Mather urinal-pissing lesbians just around the corner. You know what to do and how it's done; do it, UMBRELLAMAN"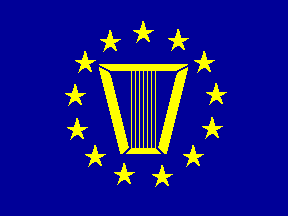 ITV News - Romanian Baby Trade:
http://www.youtube.com/watch?v=DGxNW1I6NcA
Abel Danger Global Ops (temporary) Banzai Pipeline Immediate Clipper to UMBRELLAMAN and Chips, copy Uncle Ray and Otto Pilot: "Things are getting 'shaky' in Washington and City of London according to 'chatter' from FBI Houston and Richmond; we have a double agent telling us through ITV that Crown Agents sent some women from Senior Executive Service using the alibi of renovations to buy children in Romanian orphanages for the Sisters' pedophile and prisoner protection trade which jells with the Romanian slave children found on the English farm:
www.dailymail.co.uk/news/article-1323474/Seven-Romanian-child-slaves-working-Kempsey... . Live snuff is with the Stationers; copies have been encrypted and sold in pay-per-view through Canada Square and Serco. Meanwhile some 'mal hombres' from Chicago have been 'sniffing around' Plum City looking for Agent Chips. Consider 'faking your death' Chips and taking some time off. Plum City is heating up as City of London and Ottawa don't appreciate coverage of Colonel Russell THE CANADIAN STALLION Williams and General Maurice THE SEAHORSE Baril ink that you've been slinging, you old thong-slinger. If you slip on a banana peel Agent Banzai is 'up to speed and MR' to fill in. Banzai"
Perhaps it is time to recall US troops before one more drop of blood is shed for Opium or Oil, or the unjust enrichment of BAE's de facto parents i.e. the coterie of Allen & Overy lesbians' pissing in the One Canada Square urinals ........ Beware the 36 Stud.
Royal Crown Agent Abigail Chopsticks FLASH Clipper to Suky Slicer, Red Panther, Suzie Q and Chips, copy Banzai Pipeline, Hamish and Name Dropper: "Suggest we check out issue raised with the 'Kill males' carbon footprint scam by Ogilvy & Mather lesbians'. It appears that Canada Square investors in the Ogilvy & Mather lesbian network may help us to expose their 'kill the males' carbon footprint scam epitomized in the pic above. Note that Ogilvy & Mather's lesbians coordinated the TOPOFF kill-the-males continuity of government exercise through 9/11 out of virtual (online) war rooms in One Canada Square, Canary Wharf. They also coordinated this campaign "Released: October 1999 Advertiser: STER-KINEKOR Brand name: GAY & LESBIAN FILM FESTIVAL Agency: OGILVY & MATHER RIGHTFORD SEARLE-TRIPP & MAKIN Country: South Africa Credits: Creators Copywriter: JOHN SMEDDLE Art Director: SERGIO LACUEVA Account Supervisor: Advertiser Supervisor: Creative Director: BRETT WILD Photographer: Typographer: SERGIO LACUEVA Illustrator: Advertising Agency: Creative Team: [Winnie 'Necklace' Mandela] Other: The commercial titled FOOTPRINT was done by OGILVY & MATHER RIGHTFORD SEARLE-TRIPP & MAKIN advertising agency for GAY & LESBIAN FILM FESTIVAL (STER-KINEKOR company) in South Africa. It was released in the October 1999. Perhaps we need to tell Franny Armstrong that she and her lesbian cronies are about to get booted out of the Men's Room so they can make their footprints in the Age of Stupid. Abigail Chopsticks inside KEW Gardens and Ogilvy & Mather's 'family' and OODA loop."
Chips saw Agent Red Panther reach for the Minnesota Vikings tube sock and so he decided to 'finish her off' in grand style so he pushed her left knee over his right shoulder to create a 'tight corner' as her fired the shot heard round the world including, unfortunately, row 1 up front as well as the COCK pit, I say again, COCK pit.
At Ogilvy and Mather, DLA-Piper, Femme Comp Inc and the Senior Executive Service, the lesbos are nervously wondering "Who are those Abel Danger guys and what badges do they wear?".
Let us make the answer clear in black and white:
or color:
Beware the 36 Stud.